When booking travel accommodations, I always opt for an independent boutique hotel. Why? For starters, no two boutique hotels are alike—they have character. And most importantly, they put a stronger focus on guest experiences, customer service, design, and amenities. These hotel search qualifications most recently led me to stay at the newly restored Hotel Clermont.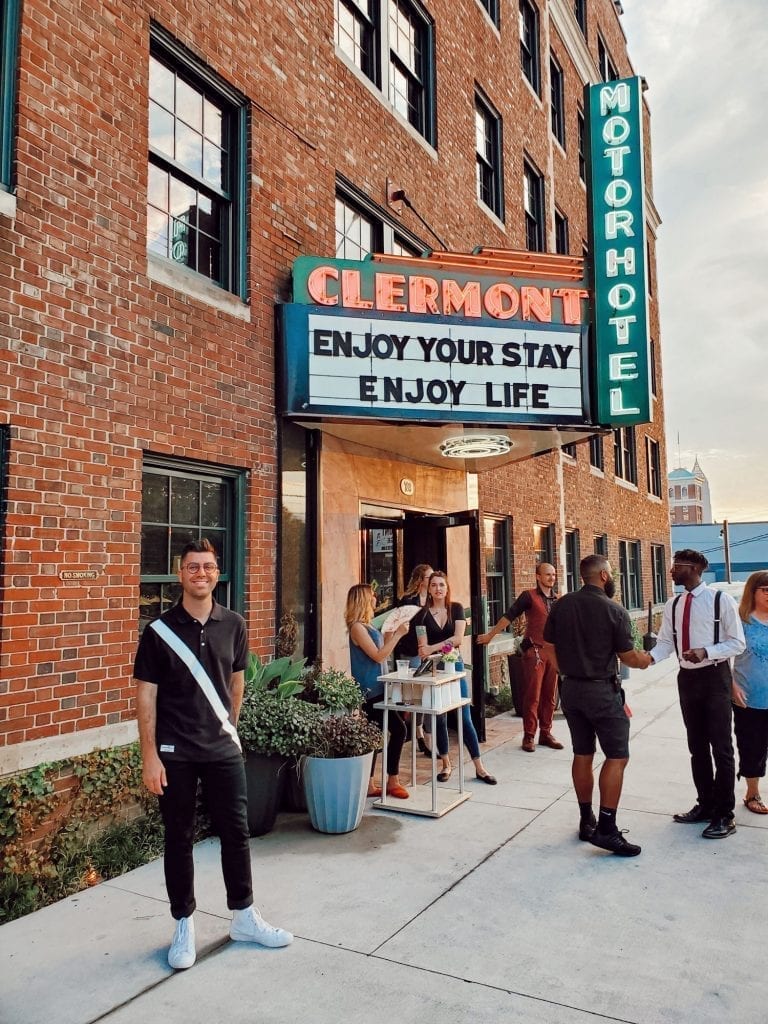 The landmark Hotel Clermont in Atlanta, located in the Old Fourth Ward near Ponce City Market and the BeltLine, has a storied past. This historic motor hotel on Ponce De Leon Avenue was, in another life, charged guests by the hour—complete with a strip club in its basement. The downstairs Clermont Lounge is Atlanta's oldest and longest continually running strip club, known for its atypical showgirls—and more specifically, Blondie, a dancer famous for crushing cans of Pabst Blue Ribbon with her breasts.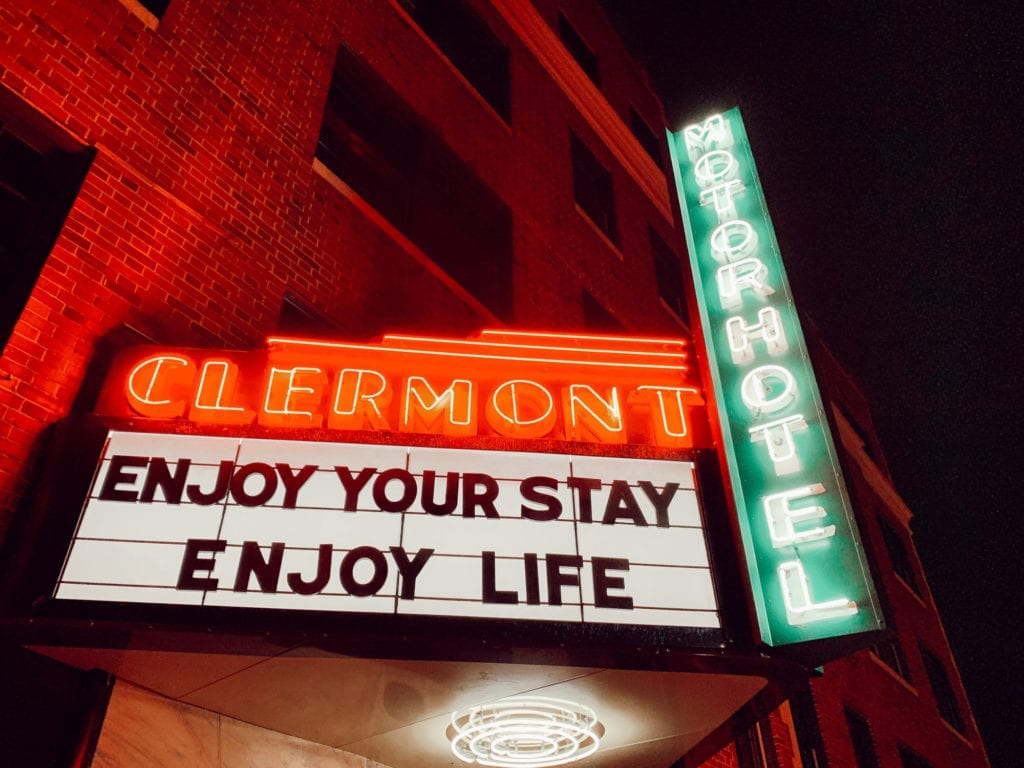 While the Clermont Lounge has been operating continuously, there is a lapse in Hotel Clermont's timeline. The seedy, 95-year-old motor-inn-turned-boutique-hotel was abandoned and on the brink of demolition before a team of visionaries stepped in and lovingly rehabilitated the Clermont.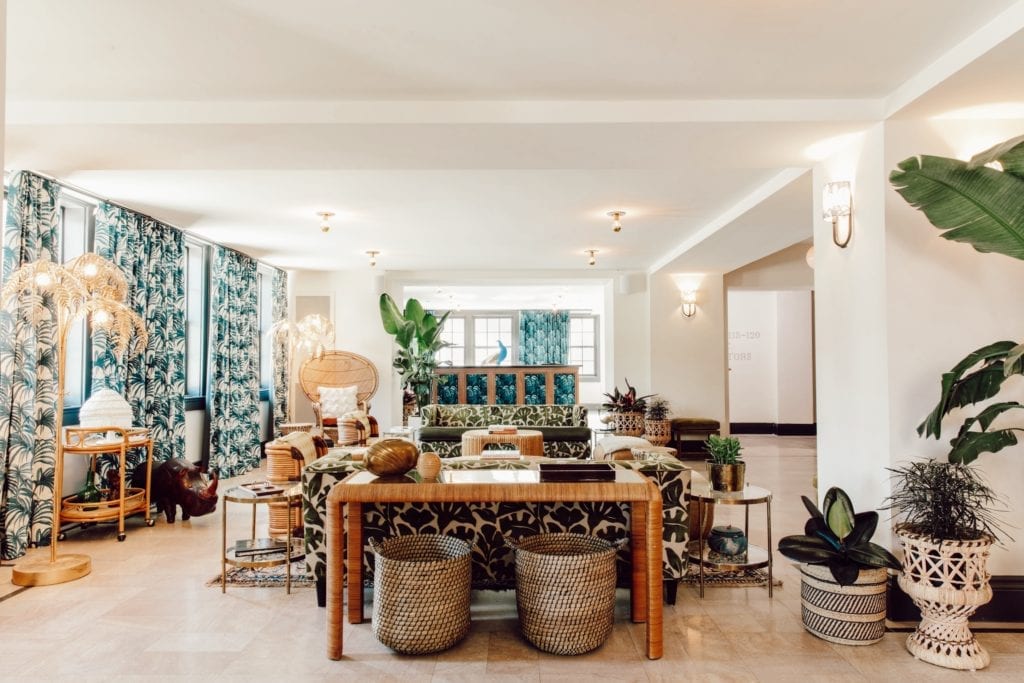 Hotel Clermont rose from the ashes when it reopened in 2018. Period details were beautifully preserved and updated with modern flourishes, like Insta-worthy wallpaper and art. Despite the updates, Hotel Clermont feels like a Southern art deco time capsule.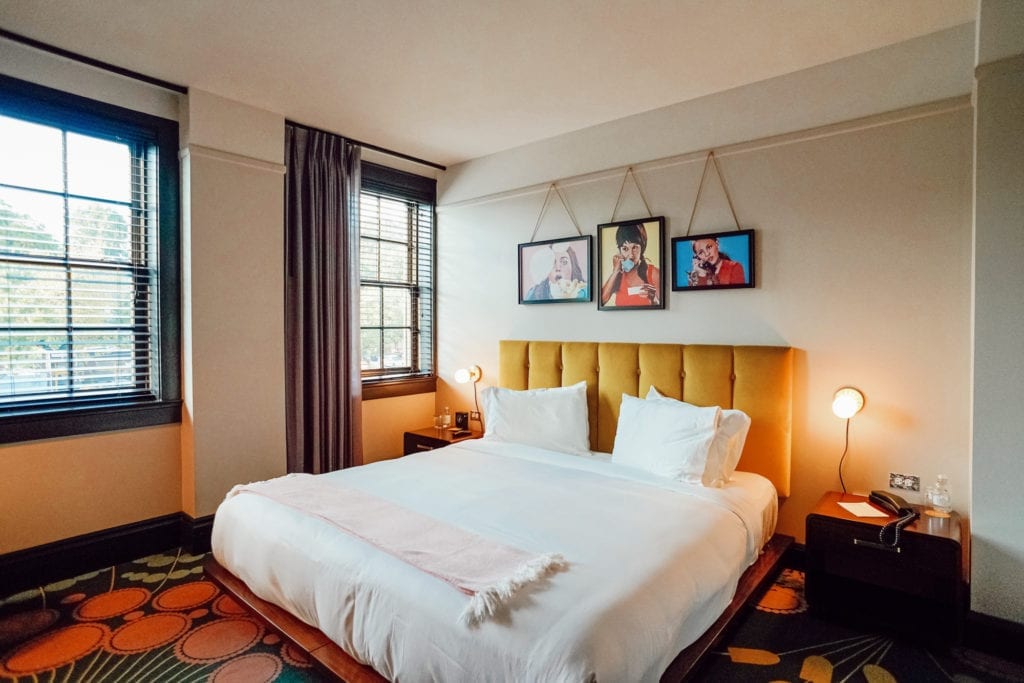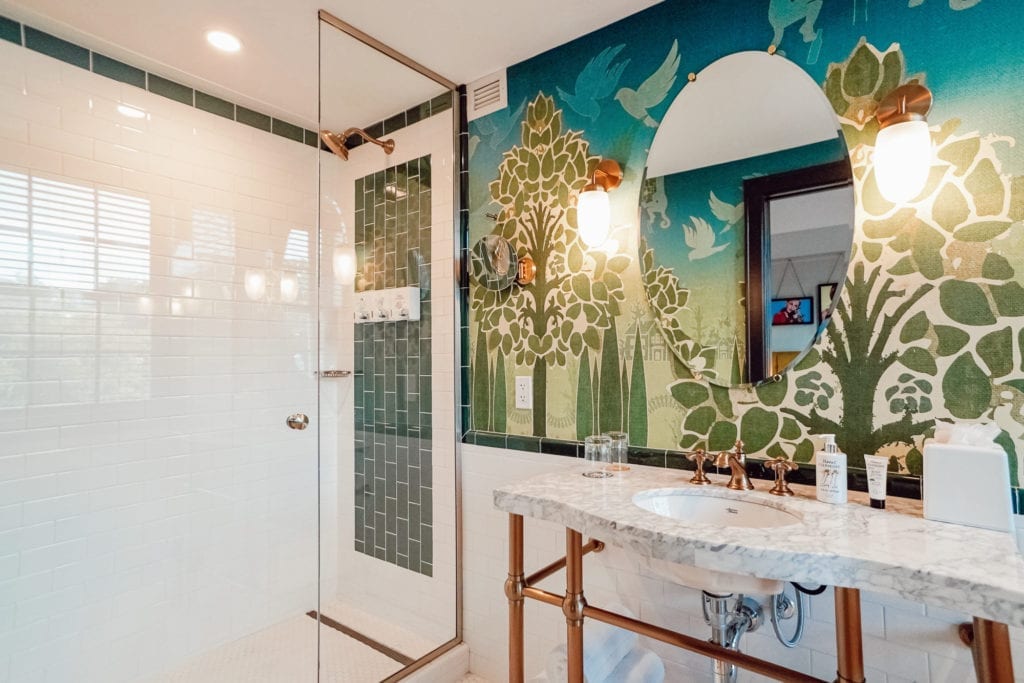 The spacious and vibrant art deco guest rooms make Hotel Clermont the chicest place to rest your head in Atlanta. The room I stayed in featured a large walk-in area with dark paneled walls and an armoire leading to a bedroom and en-suite bathroom. Hotel Clermont has a variety of guest room types: "the Grand" — which includes a living area, "the Standard", the studio-style "Napoleon," the "Queen Squared" with two side-by-side queen beds, apartment and penthouse style suites, and hostel-style bunk rooms.
Photo: Asher Moss, Hotel Clermont.
Like any decent boutique hotel, The Clermont enjoys fantastic amenities. Atop the six-story hotel is The Roof Top at Hotel Clermont—you guessed it: a rooftop bar with city and greenery views. The hotel's rooftop bar is a draw for hotel guests and even local Atlantans on warm summer days and nights.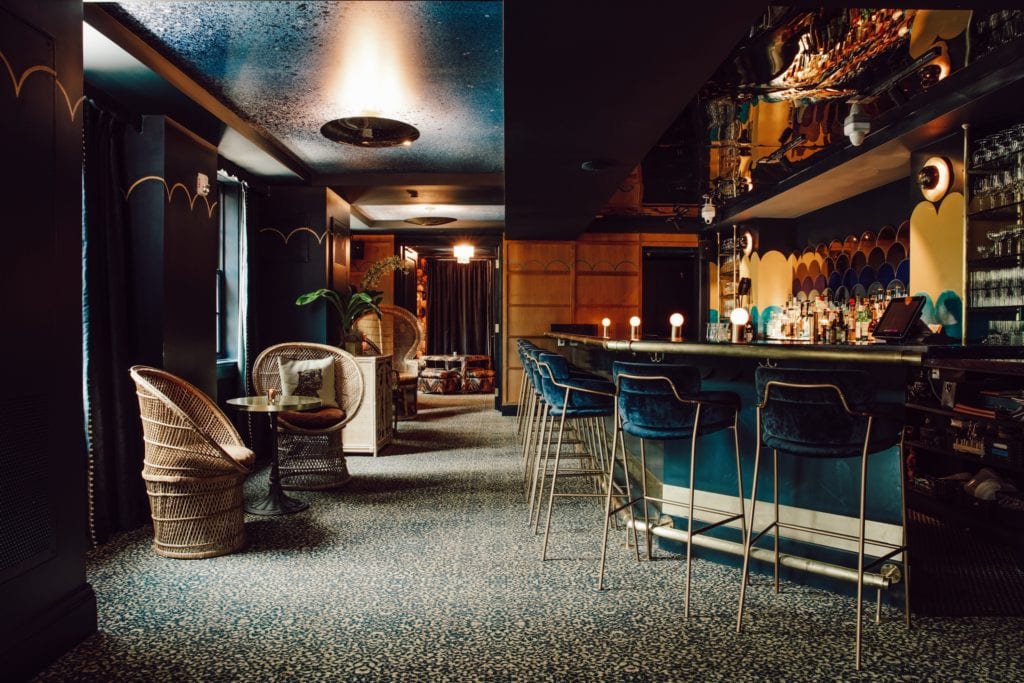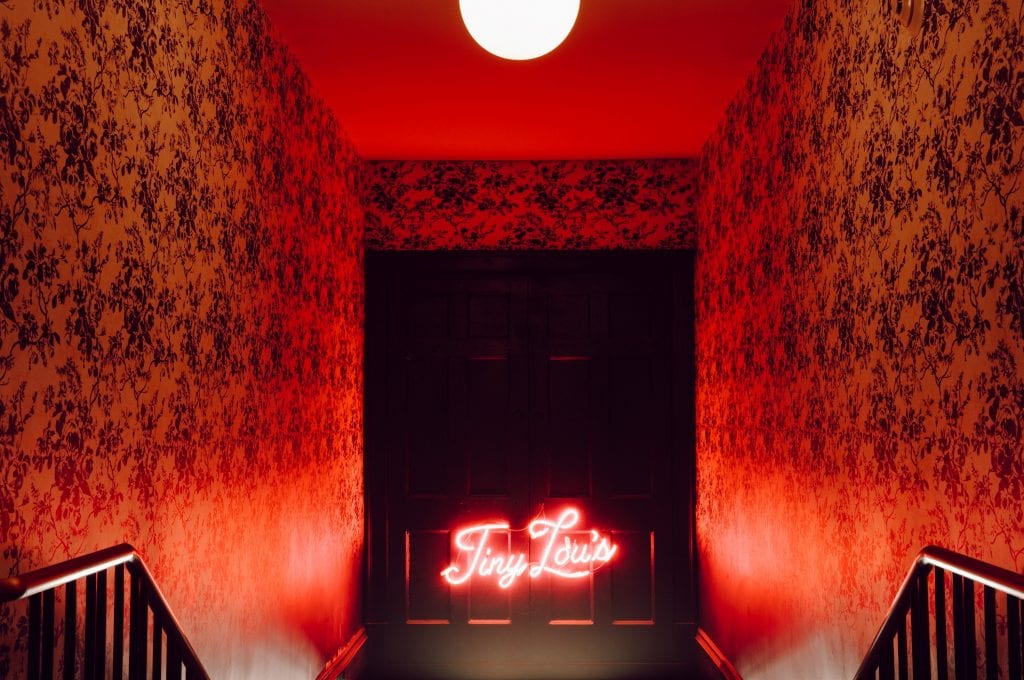 Photo: Asher Moss, Hotel Clermont.

Photo: Asher Moss, Hotel Clermont.
Downstairs, in the lobby, is a gorgeous art deco bar and Café Clermont, a friendly coffee shop with sundries, coffee roasted by Birmingham-based Revelator Coffee Co., and Oatly oat milk lattés (my favorite!). Just beneath the lobby is Tiny Lou's—a brasserie with a Southern twist, open for dinner nightly and weekend brunch.
Located near top Atlanta attractions, like the BeltLine and Ponce City Market, and minutes from Downtown Atlanta and Buckhead, Hotel Clermont is the perfect and chicest spot for you to rest your head in the ATL.
---
Hotel Clermont | 789 Ponce de Leon Avenue Northeast | Atlanta