As the Covid-19 outbreak began to explode outside of Asian countries, my company took extreme measures to protect employees, customers, and partners early on. My coworkers and I went home thinking we'd be working remotely for two, maybe three weeks.
Boy, were we wrong! Only one week later, San Francisco, then all of California, were ordered to shelter-in-place.
As of today, I have officially been living in quarantine for two months. At first, as many of you know, it was a rough adjustment. I ordered puzzles as a relaxing way to pass the time, though I admittedly had not touched one in over twenty years.
Instead of completing the six puzzles — I did finish one! — I discovered other hobbies and simple pleasures to keep me sane during the quarantine. They may seem obvious, but it's taken me nearly sixty days to figure it out.
Despite it all, I'm managing to stay sane and busy during life in quarantine. Here's how I'm doing it.
---
Long Walks on the Beach
What is more calming than spending time walking along the beach, listening to waves crash? If you answered "nothing," you are correct! As cliché as the phrase "long walks on the beach" might be, this simple activity has helped to ease my Covid-19 anxieties.
Whenever I can, I make a latte, slap on some sunscreen, grab my favorite accessories — a mask and sunglasses, and head down to the far end of Ocean Beach for a meditative morning walk.
I used to live two blocks away from Ocean Beach in San Francisco's Outer Sunset neighborhood. Ever since I have moved to Alamo Square, a more central area near the inner-city, I have neglected my old stomping grounds.
One of my New Year's resolutions for 2020 (and 2018 and 2019) was to spend more time at Ocean Beach, or other local beaches. I never imagined it would take a pandemic for me to realize this resolution.
---
Planting the Seeds for an Urban Garden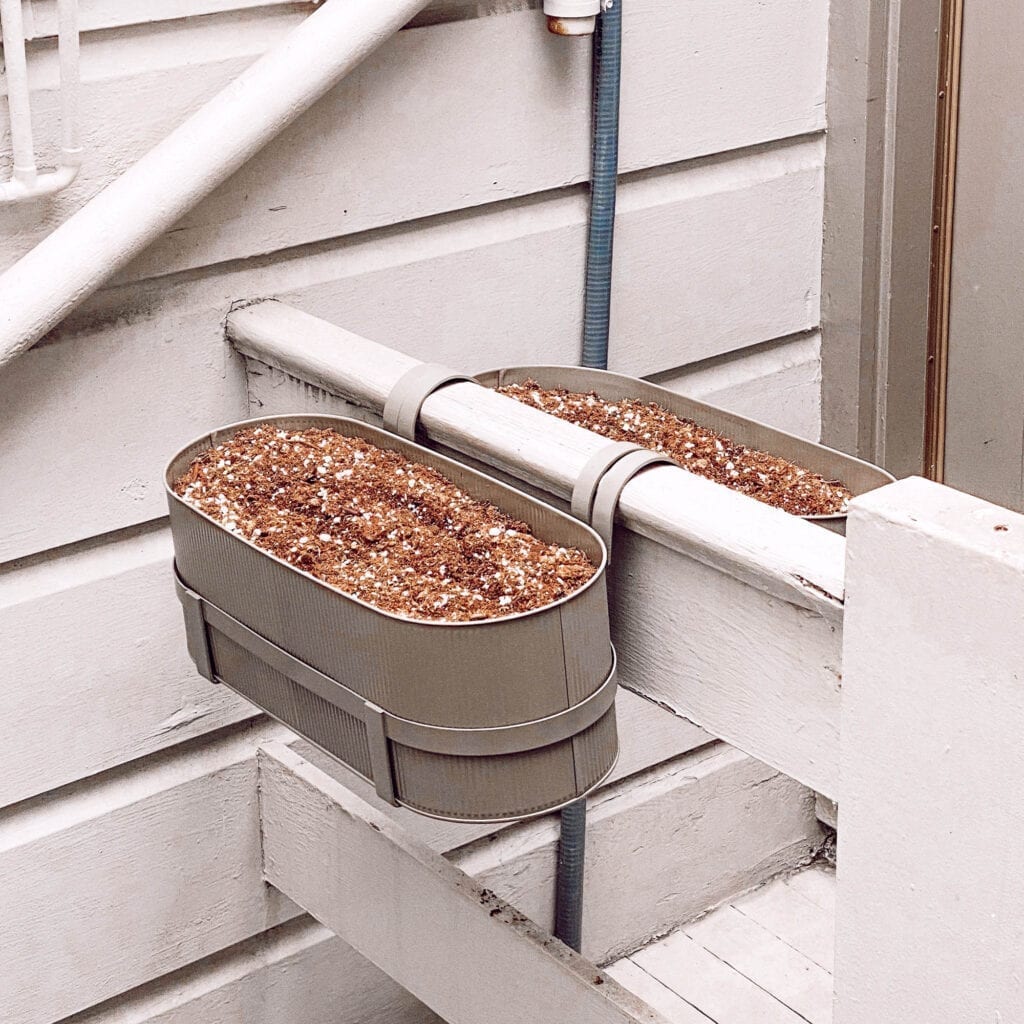 I don't know about you, but quarantining in the city has left me yearning for personal green space, a fenced-in backyard with some serious square footage to enjoy time outdoors without worrying about social distancing.
Well, my little central stairwell will have to do.
During a recent coronavirus-related retail therapy session on END. Clothing's mid-season sale, I discovered these Bauhaus-inspired balcony boxes from Ferm LIVING, a favorite Danish interior design brand.
I ventured down to Sloat Garden Center by Ocean Beach to pick up a mix of seeds, potting soil, and seed starter. Now, the waiting game. I'm looking forward to spending time reading or sipping coffee in this little space.
---
All Aboard the Tie-Dye Train
Tie-dye has been trying to make a comeback over the past couple of years. Now, thanks to more than 3 billion people around the globe living under shelter-in-place orders, tie-dye's big moment has finally arrived.
Take a quick scroll through MR PORTER's picks for the best summer t-shirts; the swirls of tie-dye on the page will dizzy you.
Rather than spending $300 on a Nicholas Daley orange tie-dyed shirt, I did something I haven't done in more than ten years: I ordered a $30 tie-dye kit on Amazon, pulled out some old t-shirts from Everlane, Norse Projects, and Vetements, and tie-dyed under the sun.
Now, I'm all-in for the 2020 tie-dye trend. All aboard!
---
Revisting the Classics
Embed from Getty Images
Revisiting familiar books, movies, and video games is my comfort food. I've been spending time re-reading books like The Call of the Wild and Stephen Fry's Mythos: The Greek Myths Retold on my new Kindle Oasis.
In the evenings, I have been winding down while working my way through the 007 series in order and binging other favorites on Disney+.
And, whenever I can find spare time on the weekends, I have been rushing to the Temple of Time to turn back the clock to 1998 with the N64 classic, The Legend of Zelda: Ocarina of Time. On Nintendo Switch, I've been immersing myself in the gorgeous and most recent Zelda installment, Breath of the Wild, and trying to catch 'em all on Pokémon Sword.
---
How have you been keeping sane in quarantine? Send me a DM on Instagram to share your personal tips!