"Hello, handsome."
"Hi, beautiful."
These words are etched on every coffee mug at the downright sexy Hoxton hotel in East London's hipster Shoreditch neighborhood. I'll take all the groggy-eyed compliments I can get while I sip on my morning cup of coffee.
If you take a peek around at The Hoxton, Shoreditch's clientele, you'll quickly understand why these sweet nothings are printed on the mugs. The guests are as chic and beautiful as the hotel itself. And no matter your look, the welcoming Hoxton staff will make you feel like you belong throughout your stay.
Now that The Hoxton has made a mark in the US, you've probably heard of the hotel chain. The Hoxton, Shoreditch is where it all started. In 2006, Pret A Manger co-founder, Mr. Sinclair Beecham, founded The Hoxton and transformed a parking lot into this effortlessly cool lodge. Fast-forward 13 years and The Hoxton now has outposts in Amsterdam, Paris, Williamsburg, Portland, Chicago, and a second one in London — The Hoxton, Holborn.
The Hoxton, Shoreditch, is impeccably designed. While the hotel certainly stands out, it simultaneously blends into the environment of Shoreditch with its industrial design, including exposed brick walls and polished concrete flooring. Despite these architectural details, the hotel manages to feel homey. The guest rooms are dramatic with black walls accented by a large round mirror facing the bed, gorgeous parquet hardwood flooring, and a chevron tufted headboard. In-room amenities are thoughtful, with built-in shelving, a desk workspace, and an electric tea kettle (it's London, after all).

The thing I love about The Hoxton, Shoreditch is that it is much more than a hotel. The Hoxton, Shoreditch's open-door policy ensures its beautifully-designed lobby is a scene all day and all night. Throughout the day there's a revolving door of creatives and business people coming through to work on-location from the coffee bar or power lunch at The Hoxton Grill. At night, locals and guests sip on cocktails and lounge in the lobby from happy hour well into the night. With oversized couches and armchairs, it's the perfect spot to situate yourself for the evening.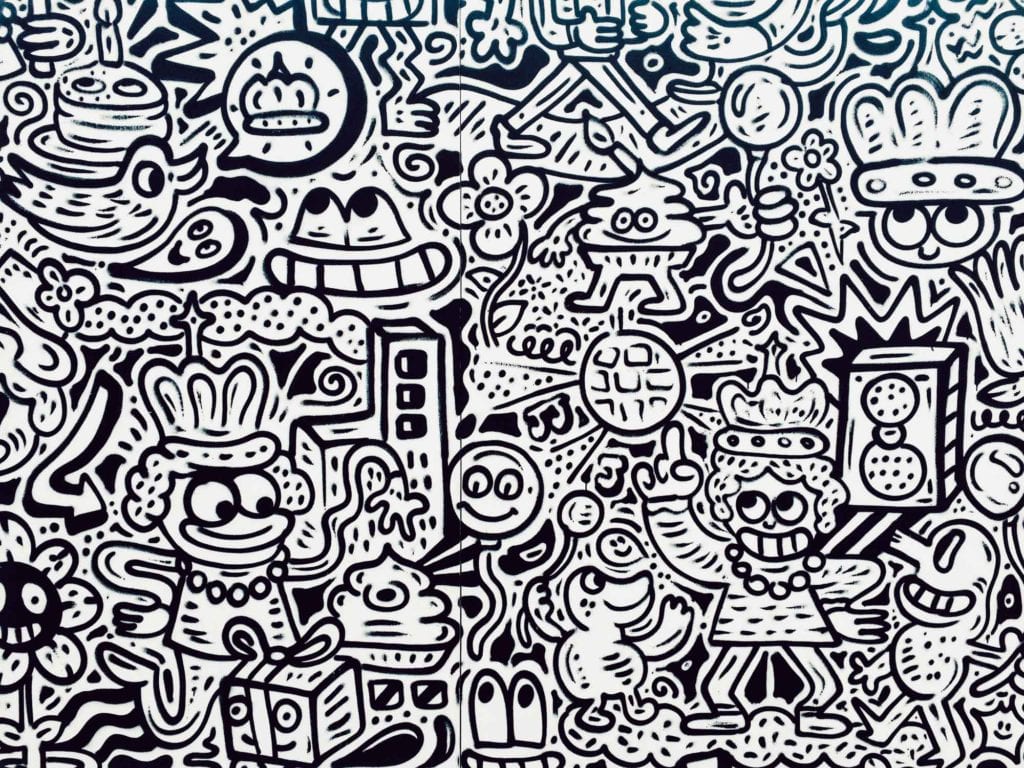 Located on the border of Shoreditch and Hackney on Great Eastern Street, The Hoxton, Shoreditch puts the coolest parts of London at your fingertips. Nearby are incredible restaurants, coffee shops, boutiques, and more. I recommend a casual dinner at Tramshed, a chicken-and-steak restaurant complete with Cow and Chicken pop art, and shopping along Brick Lane and Redchurch Street.
---
The Hoxton, Shoreditch | 81 Great Eastern Street | Hackney, London