My first-ever road trip was to Santa Barbara when I was 17. Joined by my two best friends, Courtney and Libby, we split a double queen room at a Motel 6. (It was new and not disgusting. I PROMISE.)
But that was then, and this is now…
Recently, two longtime friends got married in Santa Barbara, one of my favorite Southern California destinations.
This particular weekend was both Father's Day and UCSB's graduation, so prices were outrageous in Santa Barbara. I had to stay in Goleta because I refused to regress to the Motel 6 I stayed at 10 years ago. After monitoring price drops on Hotel Tonight and Booking.com, I ended up opting for surfer-chic The Kimpton Goodland Hotel. It's usually reasonably-priced, but I still ended up paying a month's rent for a weekend at this Kimpton property.
The Kimpton Goodland, a former Holiday Inn given a second shot at life, was an excellent choice. Located just a couple minutes off the 101, it took only 10-15 minutes to get to State Street from The Goodland.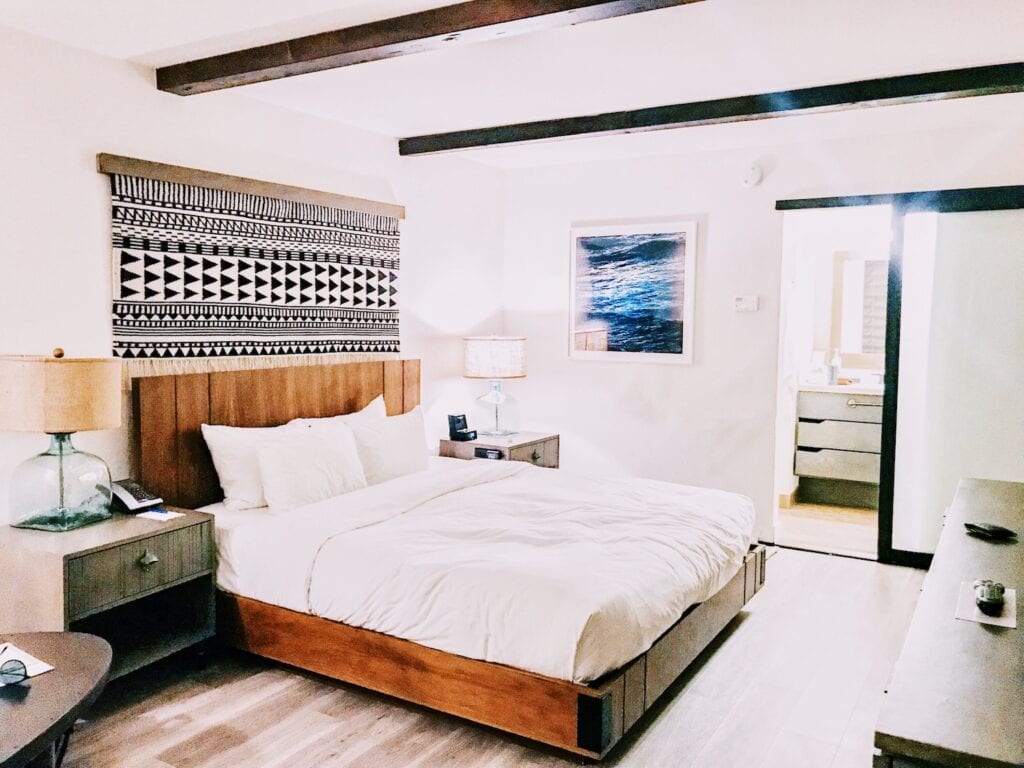 Each room features classic California-cool décor and record players, and guests can enjoy pool parties with a live DJ and morning poolside yoga on weekends in the oasis of a courtyard.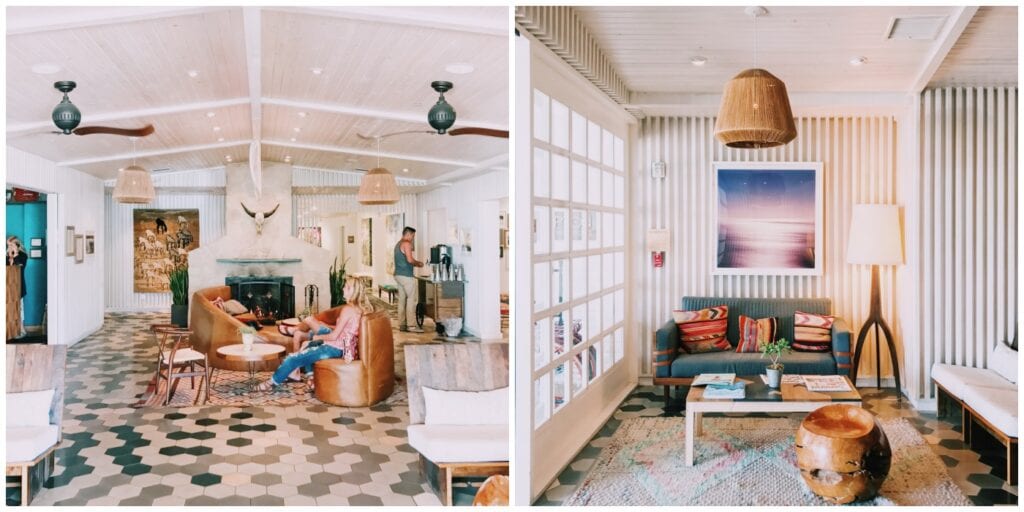 The lobby features a record store called VNYL, where you can rent records to play in your room. It also includes two bars: one's poolside, and the other is a speakeasy-style watering hole tucked behind the reception.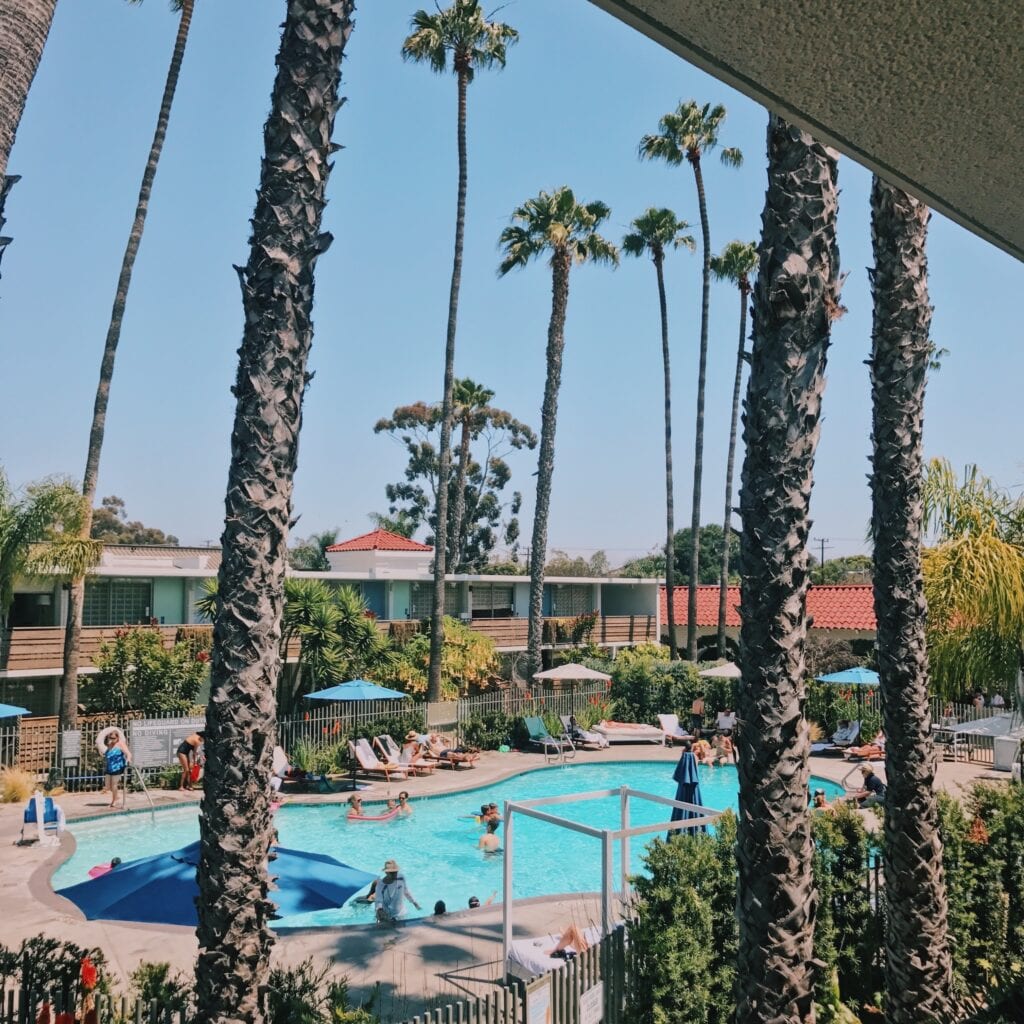 This mid-century hotel is the closest thing you'll find to an Ace Hotel in Santa Barbara, and it came as no surprise when I later learned The Goodland made Condé Nast Traveler's 2015 Hot List.
The Goodland's a great spot to stay in Santa Barbara if you're looking for something removed and hip in your escape from the city. And the courtyard oasis is an amazing spot to lounge with a cocktail by the pool. So, there's that.
Book your stay at Kimpton's The Goodland Hotel in Santa Barbara here.
By the way, meet the happy couple, Mr. and Mrs. Blackmon!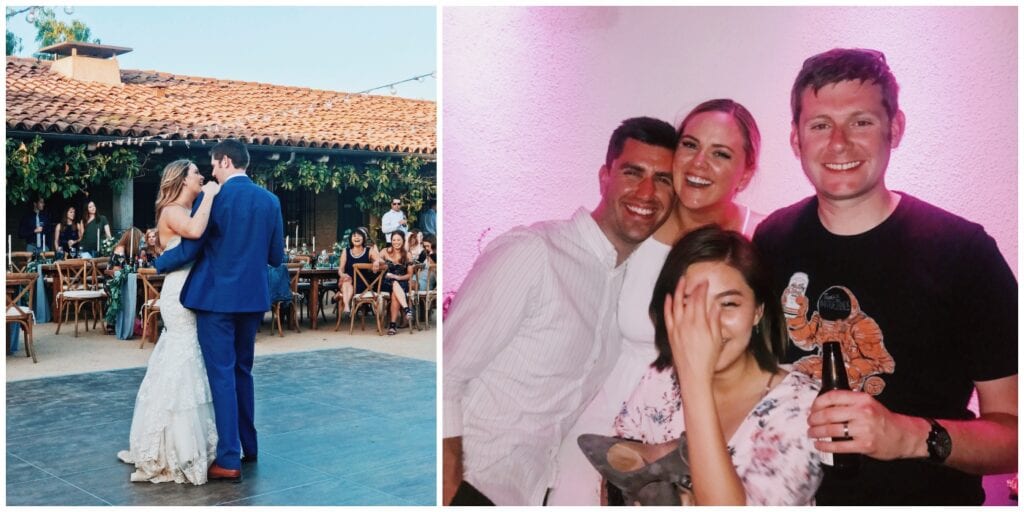 Shop my wedding look: A.P.C. Chemise Mick Shirt (Ecru), ALLSAINTS Slim Fit Tallis Trousers (Charcoal), Status Anxiety Citizen Belt (Black), Converse Chuck Taylor All Star Leather High Tops (White Monochrome).