Like so most people, the first thought I have every morning is "coffee." I get out of bed, put on my favorite slippers, and beeline to my Breville espresso machine to make an oat milk latte. If I anticipate a busy morning, I might schedule a pot of coffee for auto-brewing the night before. And if I want a leisurely morning, I may prepare a cup of joe pour over-style to sip on over a good book.
This season, give the gift of caffeination to the coffee lover in your life. Just like a great cup of coffee, the perfect holiday gift should be useful, thoughtful, and warm.
These gifts — including my favorite equipment and tools, as well as beans and swag from my favorite coffee shops around the globe — will delight any caffeine addict. They'll thank you for keeping them warm on a cold winter morning or for keeping them awake at 2 p.m. on another Blursday while perpetually working from home.
Disclaimer: This post contains affiliate links. If you use these links to buy something, I may earn a commission. I only recommend products I personally use or would use myself, and all my opinions are my own.
---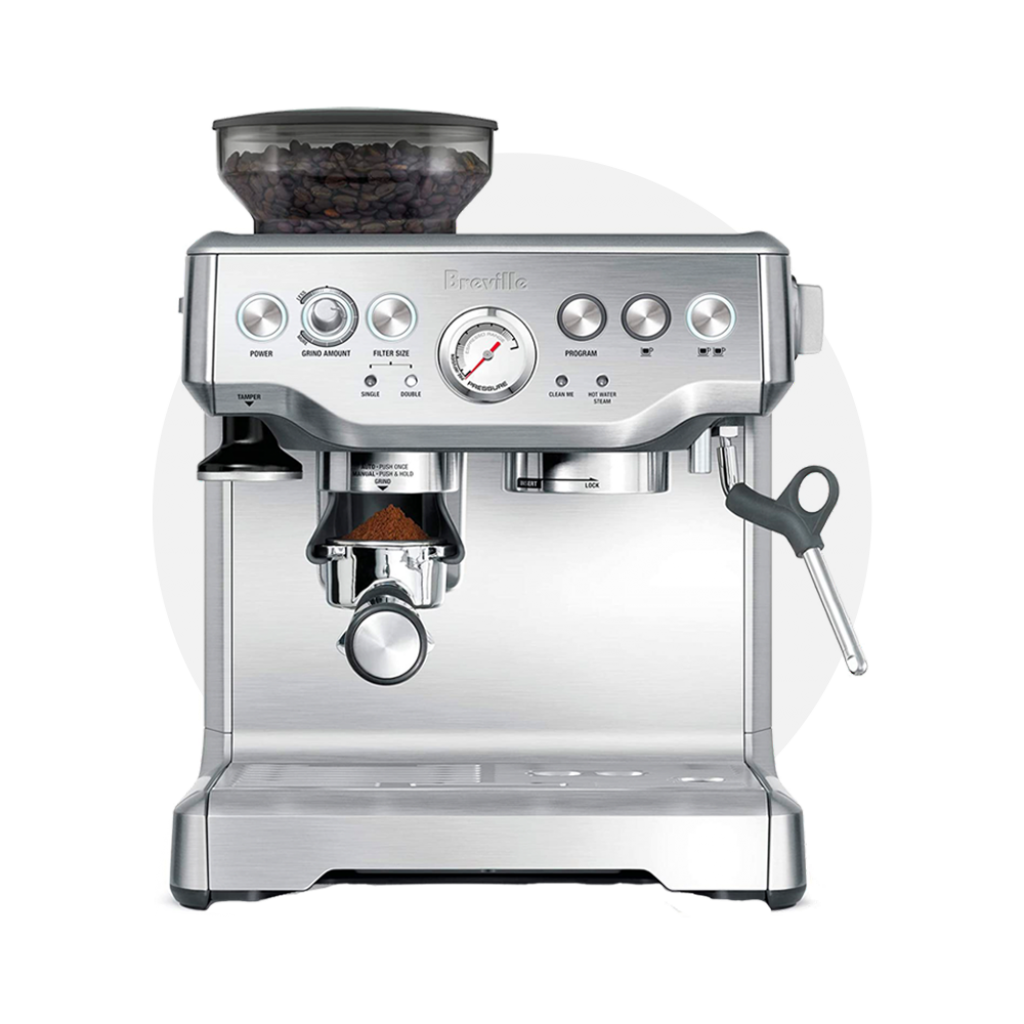 It grinds, it foams, it makes the perfect cup of espresso. After growing tired of the limitations of my Nespresso machine several Christmases ago, I upgraded to the Breville Barista Express espresso machine. Now, with my morning routine upended by the pandemic, I use this every morning — sometimes more than once — with my espresso beans from my favorite local coffee shops on rotation. I am still working on perfecting my latte art.
---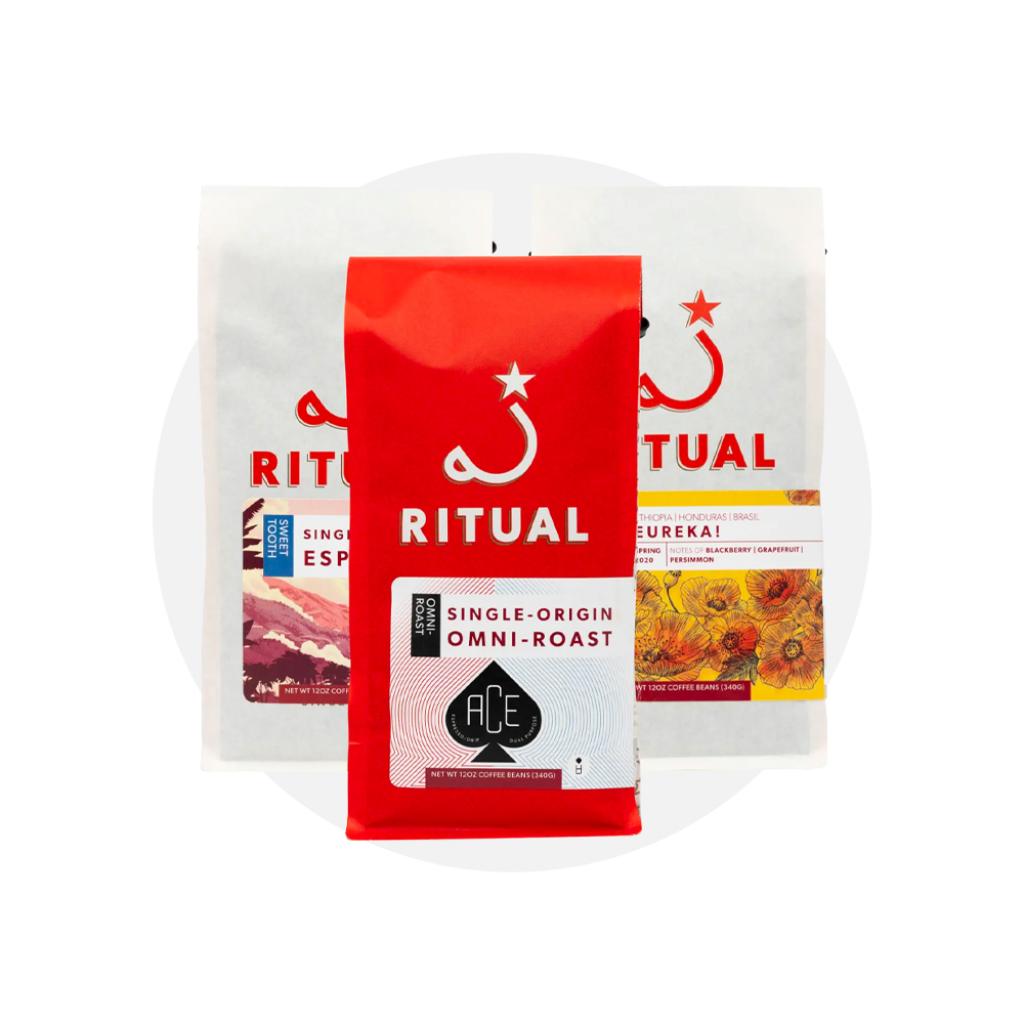 Ritual Coffee Roasters is one of my favorite third-wave coffee shops in San Francisco and my go-to roaster for espresso beans. This "Three's a Charm" espresso gift set gets you Ritual's permanent single-origin espresso roasts, including Sweet Tooth, and one seasonal blend.
---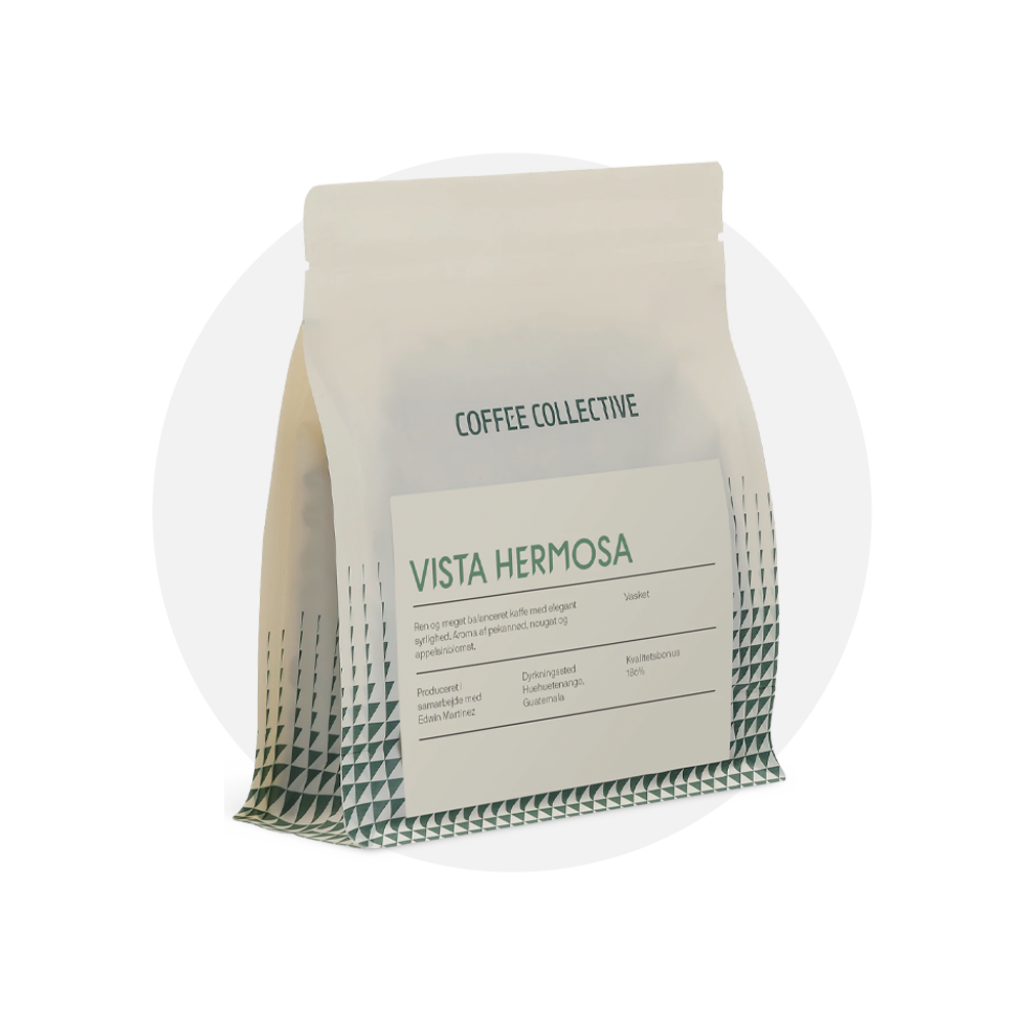 For years I have subscribed to Copenhagen-based Coffee Collective's filter coffee subscription for $50 per month, including free international shipping. Each month, I look forward to receiving a surprise selection of three bags of fresh, whole beans to brew, especially if the shipment includes a bag of Vista Hermosa, Coffee Collective's signature coffee with aromas of pecans, nougat, and orange blossom from Guatemala.
---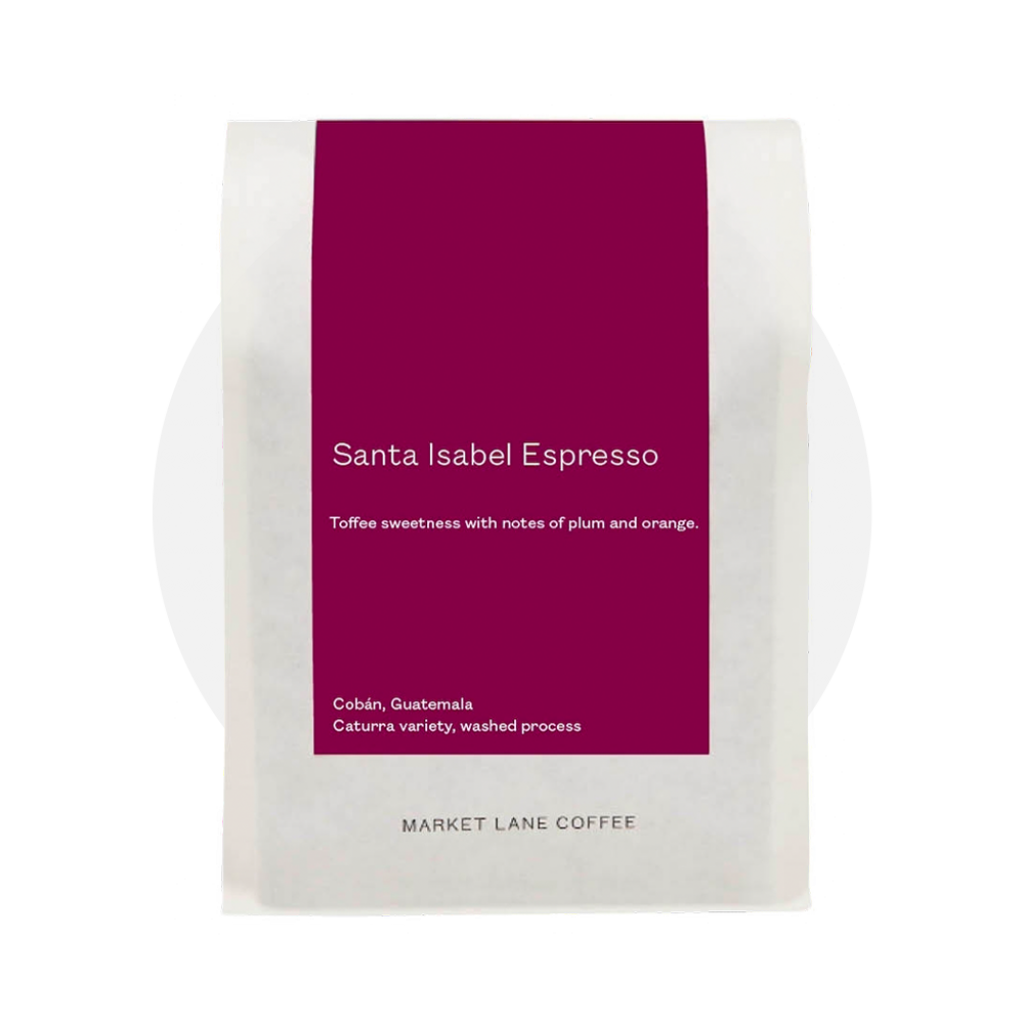 Market Lane Coffee is one of the best roasters down under. While we're grounded for COVID, share a taste of Oz with your favorite caffeine and travel addict.
---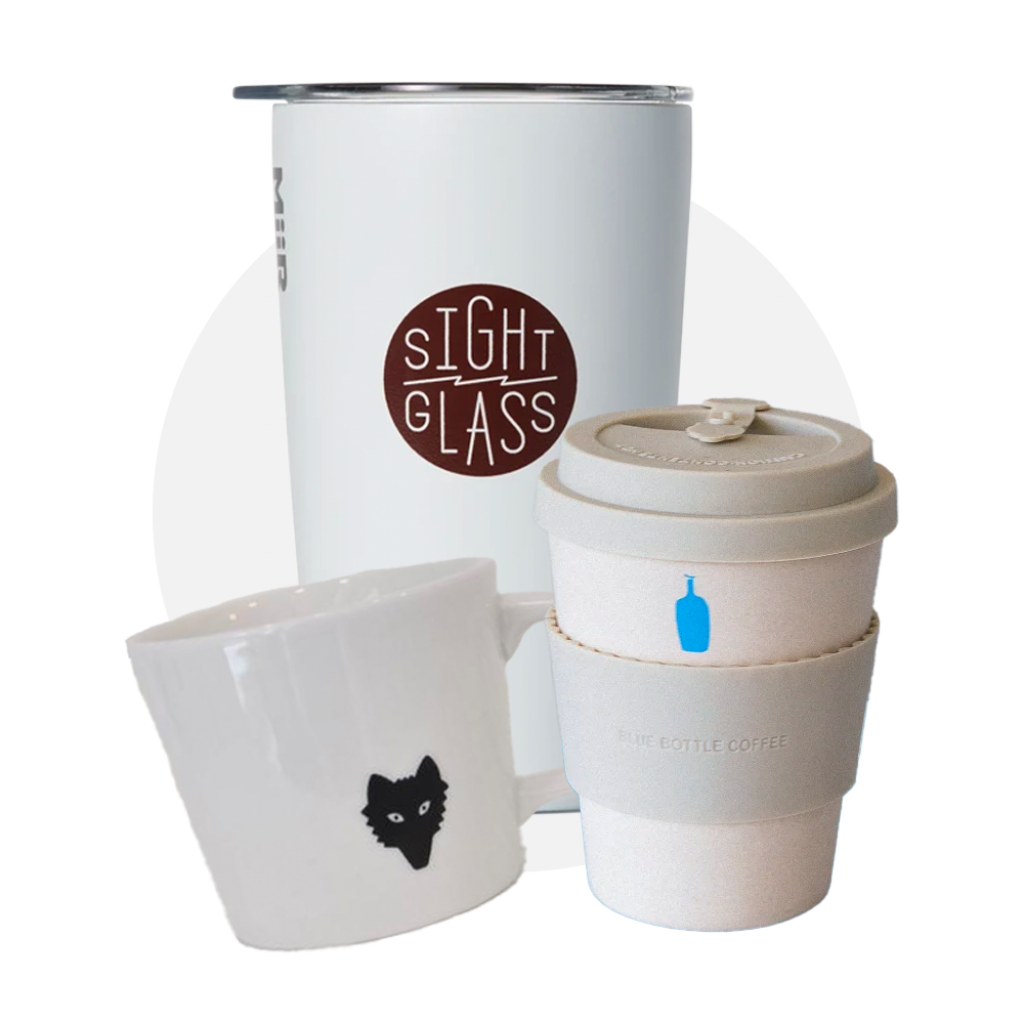 Local Coffee Cups and Mugs
With travel and hours spent working remotely from a foreign coffee shop out of the picture, considering giving mugs, reusable cups, and insulated coffee tumblers from coffee shops worldwide for the coffee lover on the go.
70s Wolf Mug from Walden Woods | Kyoto, Japan
Logo Miir Tumbler from Sightglass Coffee | San Francisco, CA
EcoCup from Blue Bottle Coffee | Oakland, CA
---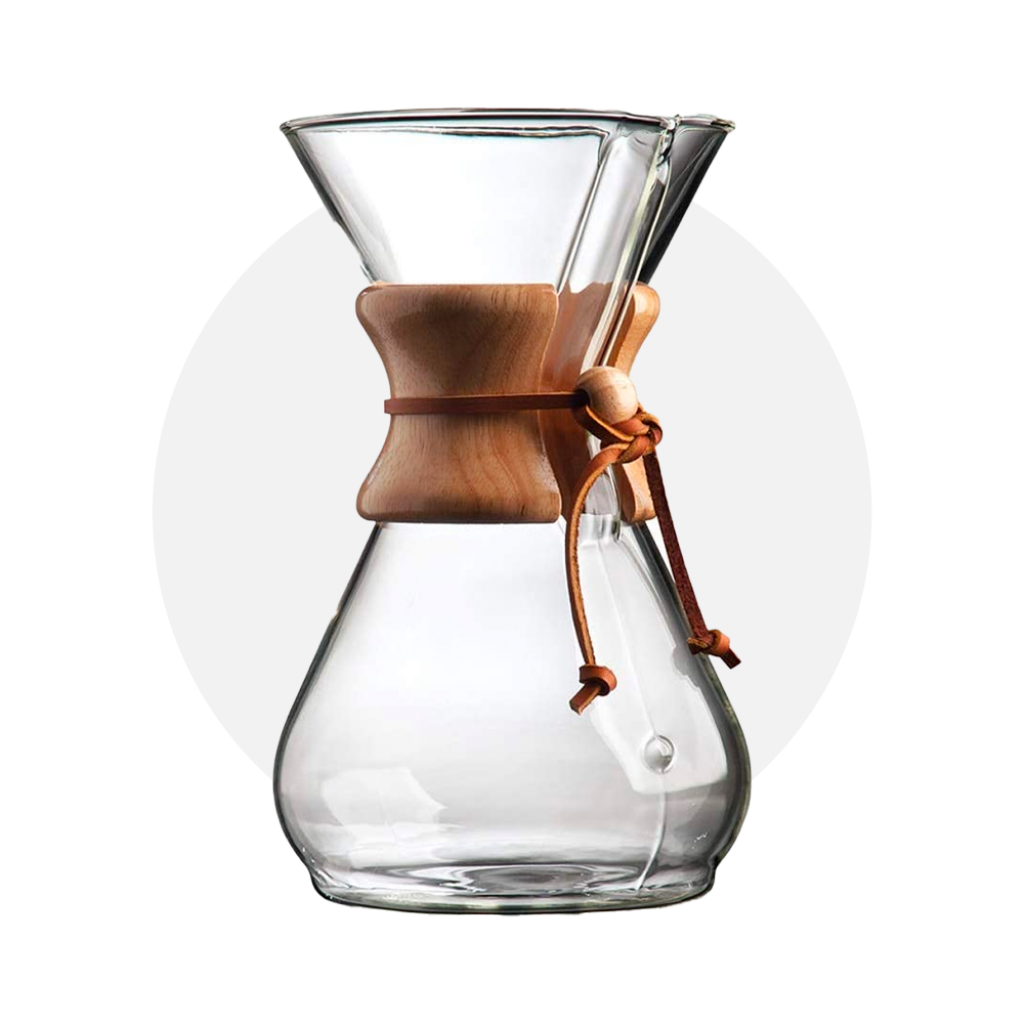 A classic CHEMEX Pour-Over Coffeemaker is the perfect gift for the no-frills coffee lover. Simple and completely manual, brewing a pot of pour-over coffee is an old school meditative process and one that's easy to learn. Consider pairing it with this reusable stainless steel filter from Hario, a Japanese maker of one-of-a-kind coffee tools.
---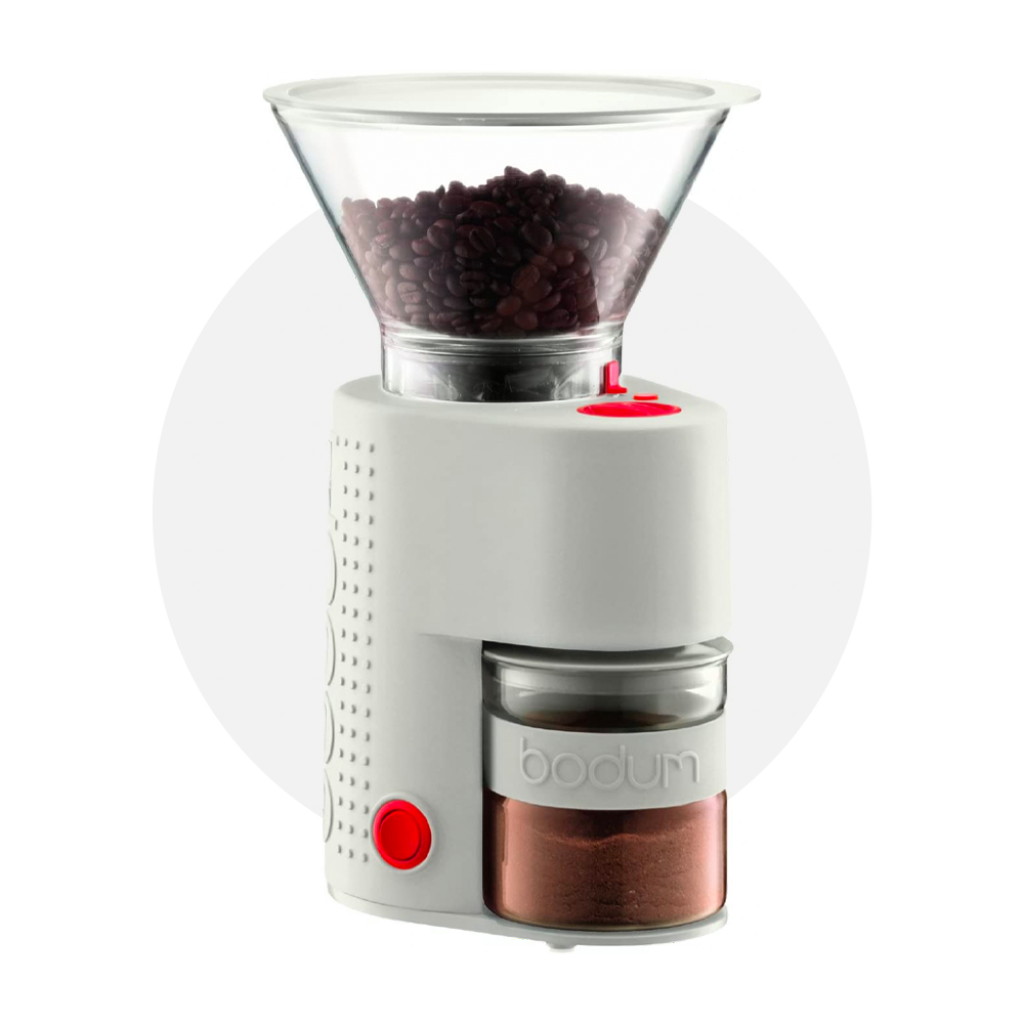 Now more than ever, we need to support our local coffee roasters. And that means brew-it-yourselfers need a high-quality burr coffee grinder to grind local-bought whole coffee beans. The Bodum BISTRO coffee grinder is an attractive option that they won't want to hide in a cabinet; it seamlessly blends into a kitchen countertop and looks great with some simple ceramic canisters.
---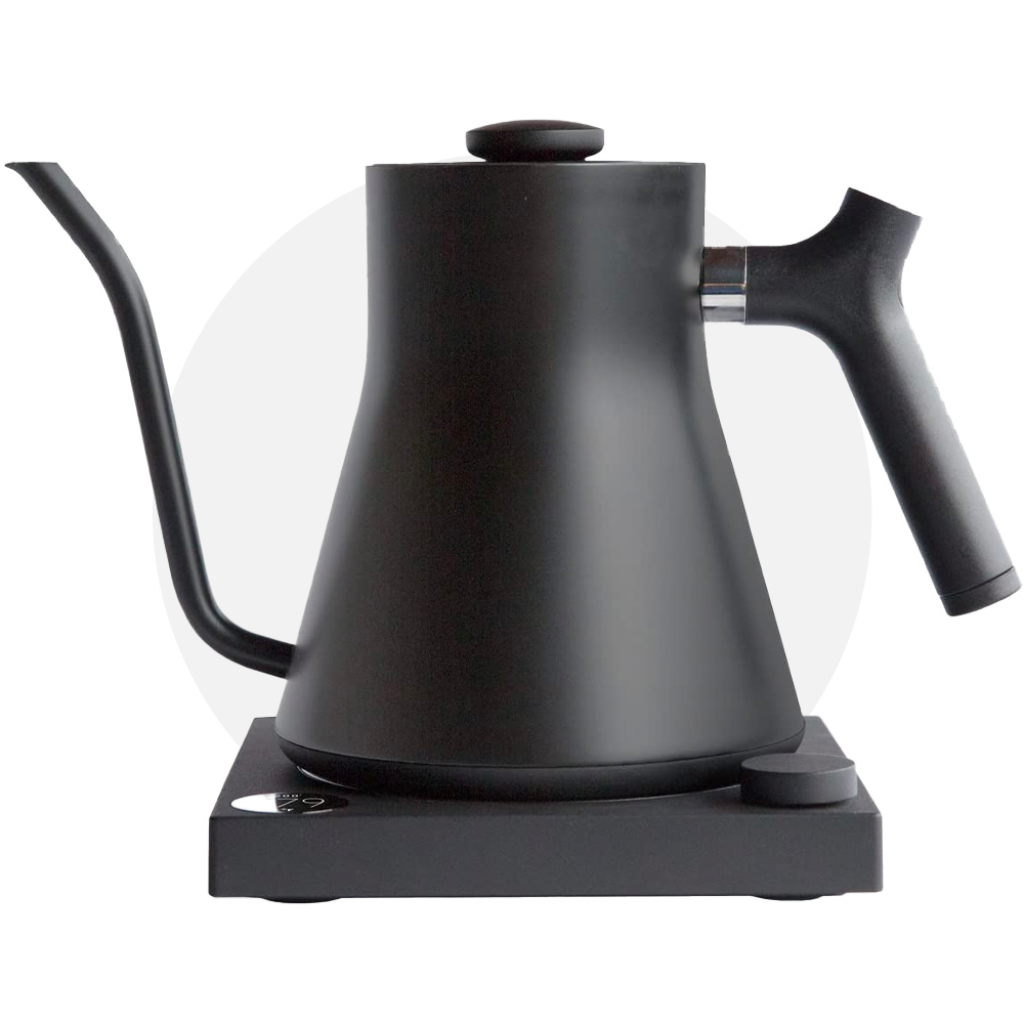 Before owning this matte black Fellow Stagg Pour-Over Kettle, I would admire it in the SFMOMA Store. This design-forward kettle is a beautiful piece that will be treasured for years to come. With temperature control, pour-over coffee and tea can always be brewed at the optimal temperatures for a perfect cup or pot to share.
---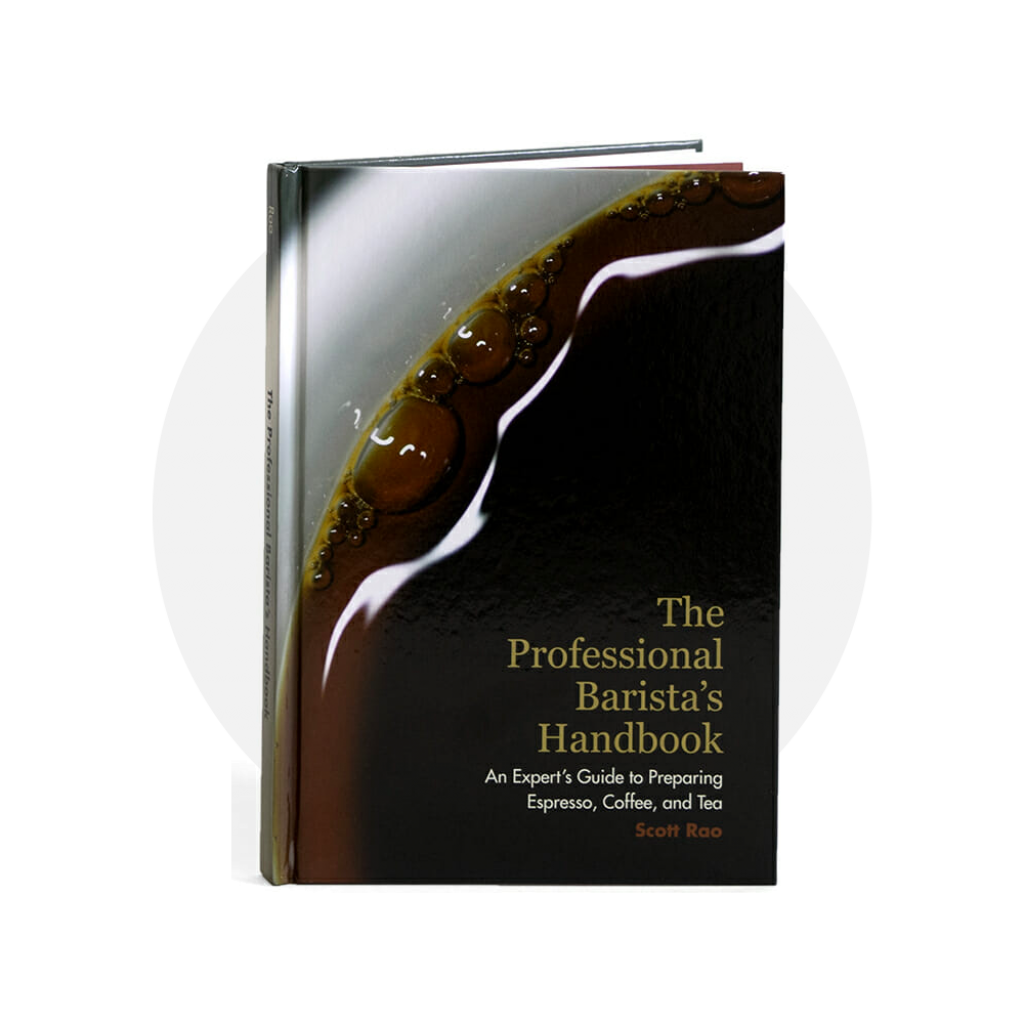 Do they already have it all? Give them the gift of knowledge with The Professional Barista's Handbook by Scott Rao — the perfect book to comb over while sipping on a freshly brewed latte or a cup of joe on a Sunday morning.