If you looked at this post title and scoffed, "Bakersfield?": A) I don't blame you, and B) you're in for a treat.
Disclaimer: I was born and raised in Bakersfield, so I might be a little biased. But if you attempt this bolognese recipe, it will make you want to visit my personal mecca in America's most-polluted city.
Bakersfield, California is mostly known for a few things: oil and farming, being home to Arnold Schwarzenegger's love child and spawning American nightmares like Pumkin from Flavor of Love(she was my Algebra I substitute teacher in 9th grade — you think I'm kidding). What most people don't know is that Bakersfield has incredible food.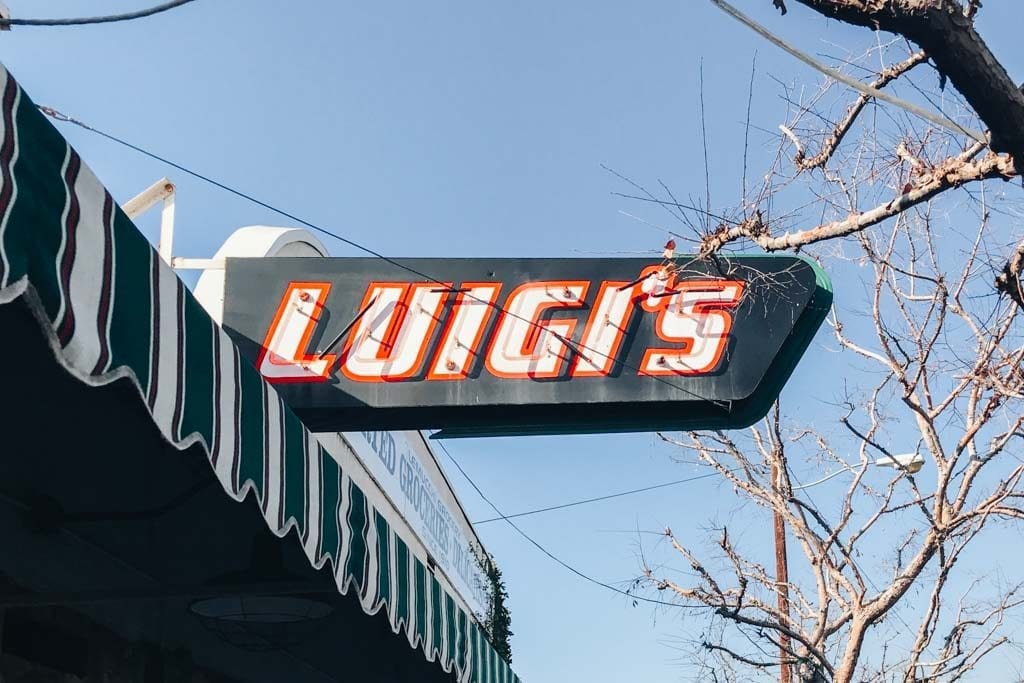 Luigi's Restaurant and Delicatessen is a prime example of Bakersfield's amazing food scene. And, yes, you can call it a scene, because eating is one of the top social activities in this town. And Luigi's is a place to see and be seen in this small town.
Ask any of my friends what my favorite restaurant is and they'll know this fact: out of all the restaurants I've been to around the world, Luigi's is my favorite. Sorry, Rene Redzepi. Nothing compares to the old world taste and quality of Luigi's.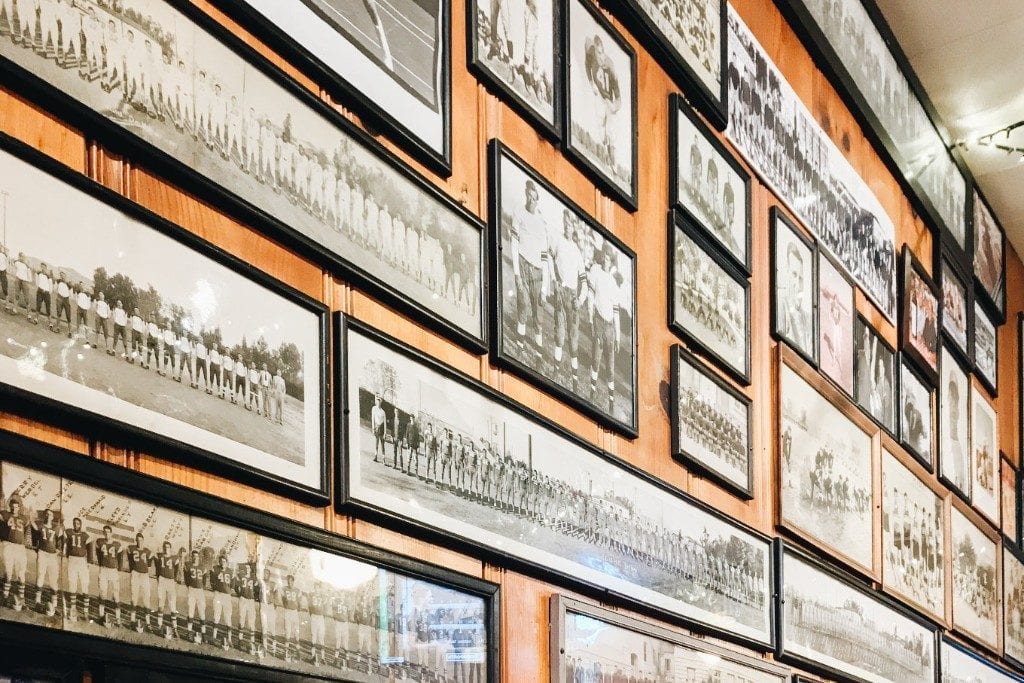 One of Bakersfield's oldest continuously family operated restaurants and businesses, Luigi's has been a local tradition since 1910. The walls of this magical restaurant are blanketed with hundreds of photos and news clippings from Luigi Lemucchi's pictorial collection of local sports memorabilia. (Fun fact: a photo of my great grandpa is hanging on the wall of Luigi's!) Legend has it, my cousin and childhood babysitter Annie brought me to Luigi's for the first time when I was 2 years old and I refused to eat the "messy" pasta bolognese sauce I am about to share with you.
At any moment, I have a number of jars of Luigi's famous bolognese sauce stored in my freezer. I will freeze multiple jars at a time and bring them back to San Francisco with me by car or train. And while I hate checking luggage when flying, I will gladly do so if it means bringing a couple of jars of Luigi's red sauce home with me.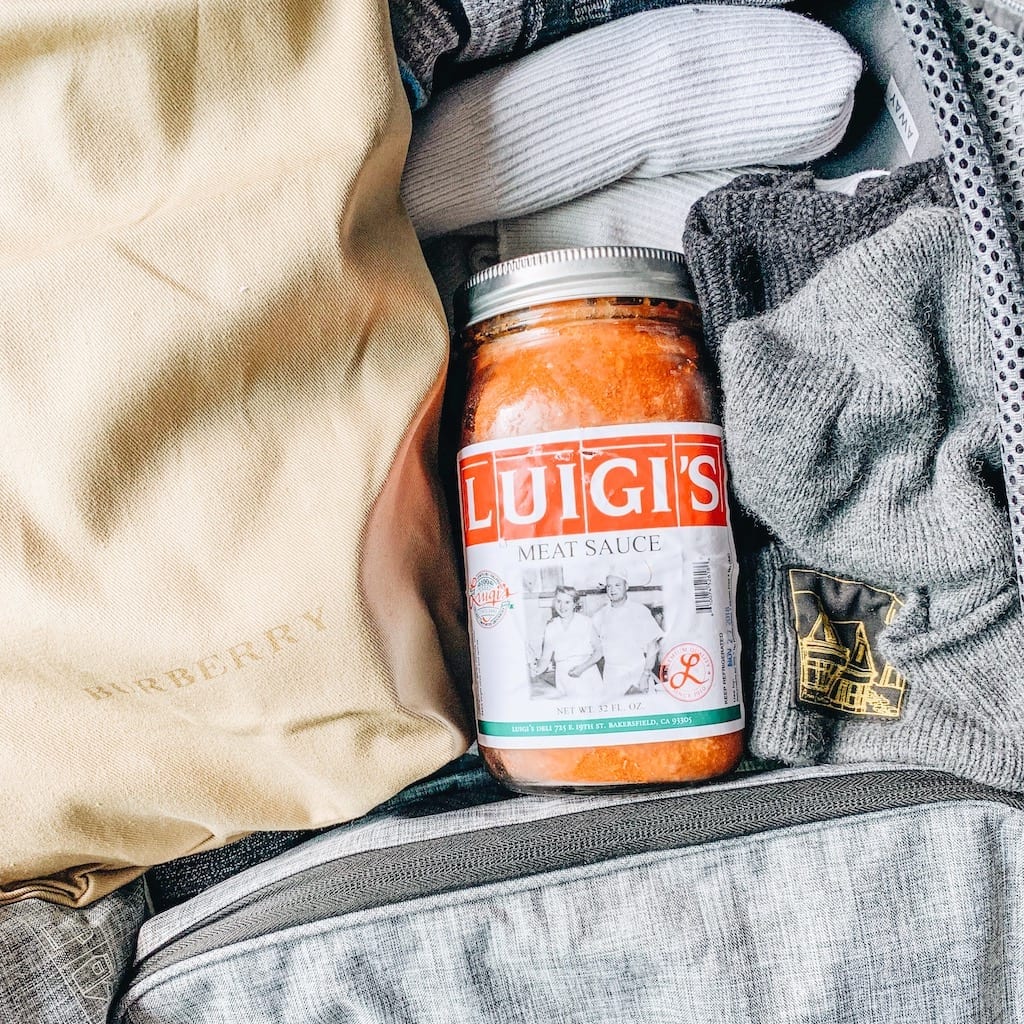 The recipe requires as much work as it does to travel home with Luigi's bolognese sauce, but once you taste it, you'll understand it is so worth it.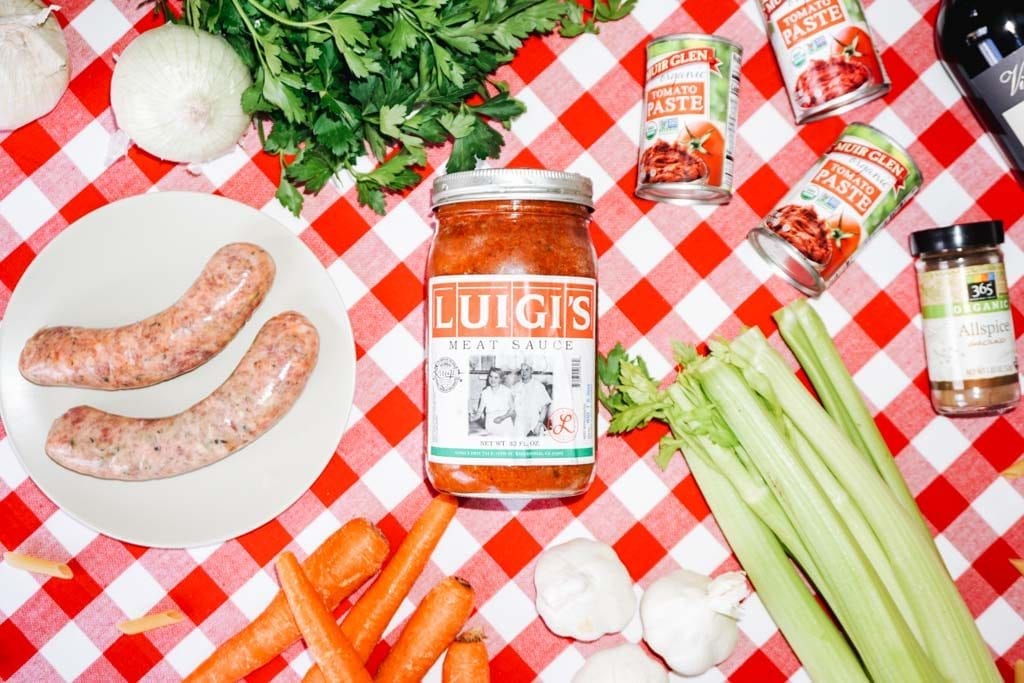 Here's What You Need to Make It
Ingredients:
1 1/2 pounds Lean Hamburger Meat
3/4 pound Sweet Italian Sausage
18 oz. Tomato Paste
1 1/2 cup Red Wine (add more to taste)
6 stalks of Celery, chopped
4 large Carrots, quartered and chopped
1 1/2 medium White Onions, chopped
6 cloves of Garlic, chopped
1/3 cup Parsley, chopped
3 tsp. Allspice (add more to taste)
2 1/4 tsp. Salt
2 1/4 tsp. Pepper
5 quarts (20 cups) Water
What You Need:
Large Pot (1.5 to 2 gallons)
Large Skillet
3-4 32 oz. Mason Jars, or 96-128 oz. of food storage
6-8 hours (Harry Potter marathon, anyone?)
Here's How to Make It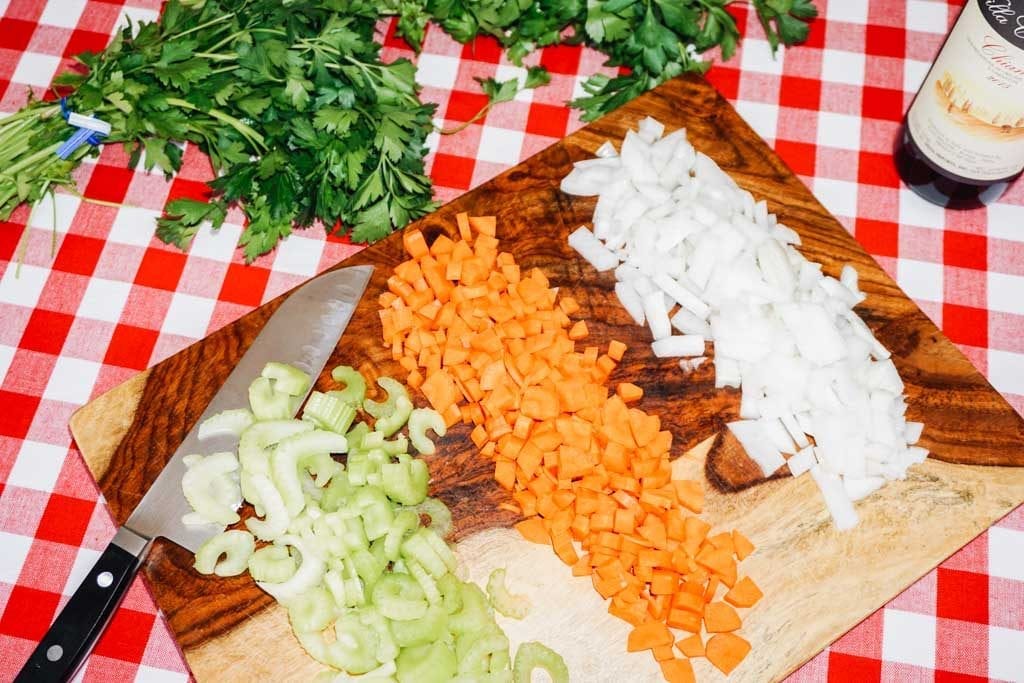 Fill a large pot with 5 quarts of water and add 16 ounces of tomato paste and set over high heat. Sauté 2 pounds lean hamburger meat and 3/4 pound sweet Italian sausage over medium heat until browned.
While the pot of water and tomato paste boils and the meat browns, chop 6 stalks of celery, 4 large carrots (quartered and chopped), 1 1/2 medium white onions, 6 cloves of garlic, and 1/3 cup parsley.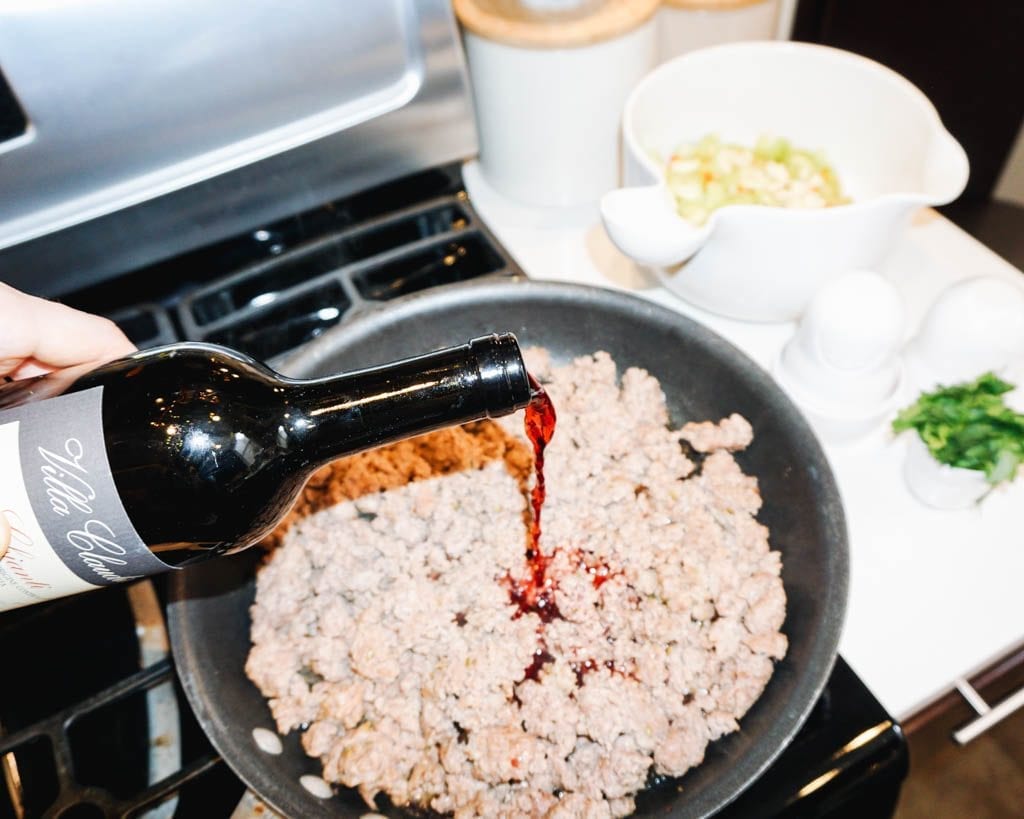 Skim the excess fat off the browned meat, and add approximately 1 1/2 cup red wine to the meat mixture. I typically use Chianti wine for this recipe but have also used merlot and cabernet in the past. Don't be afraid to add a little more, if you want!
Next, add all the chopped veggies to the meat and wine mixture. Cook until the veggies soften up, then add the mixture to the boiling pot of tomato water.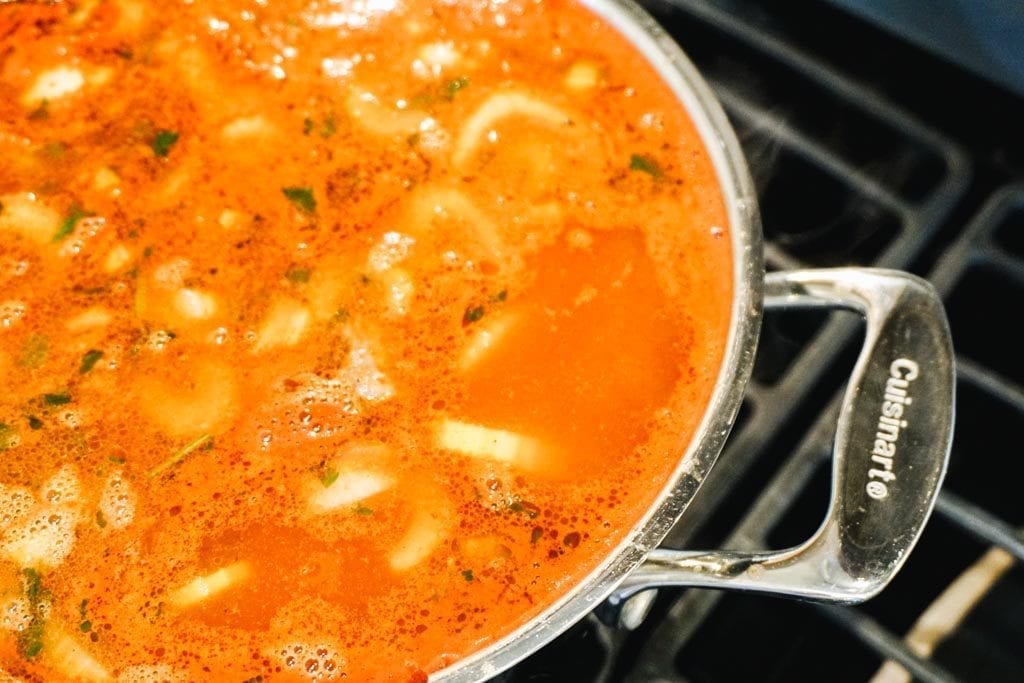 Reduce the heat to low and simmer for 5 hours, or until a saucy consistency has been achieved (about 30% of pot boiled). Note: this sauce is supposed to be a little runny, but not soupy.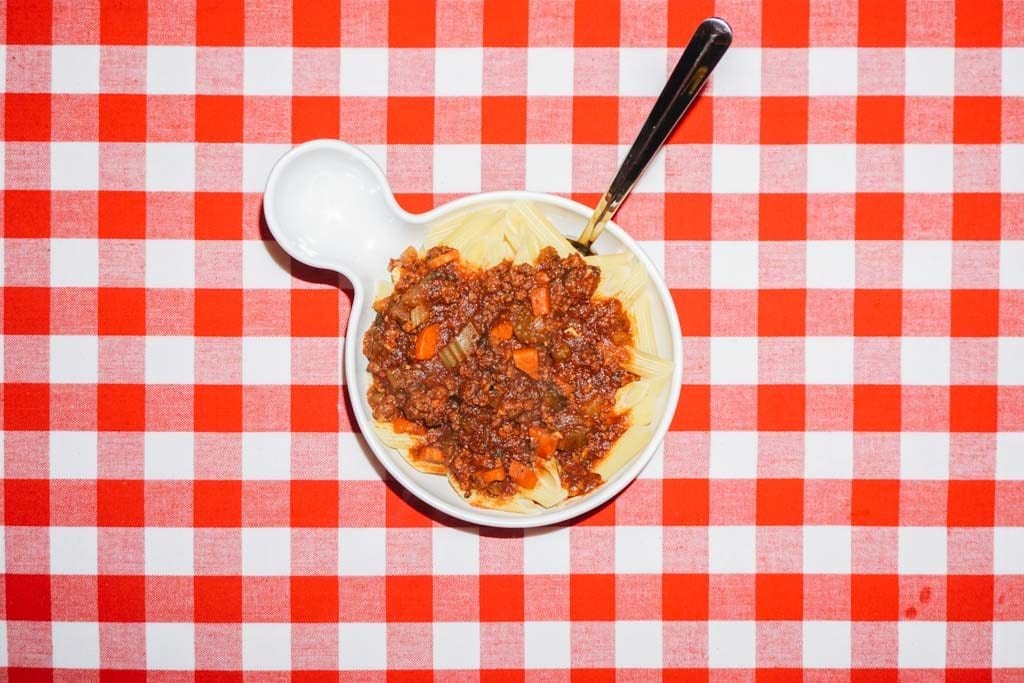 Serve, or store and freeze your sauce in jars for future use! This recipe will yield approximately 112 ounces of sauce.
Did you try the recipe? Leave a comment below to let me know how it turned out!