September is a magical time of year in San Francisco.
The first month of fall ushers Indian Summer into the Bay Area. Anyone who has visited San Francisco during the summer months knows the infamous Mark Twain quote: "The coldest winter I ever spent was summer in San Francisco."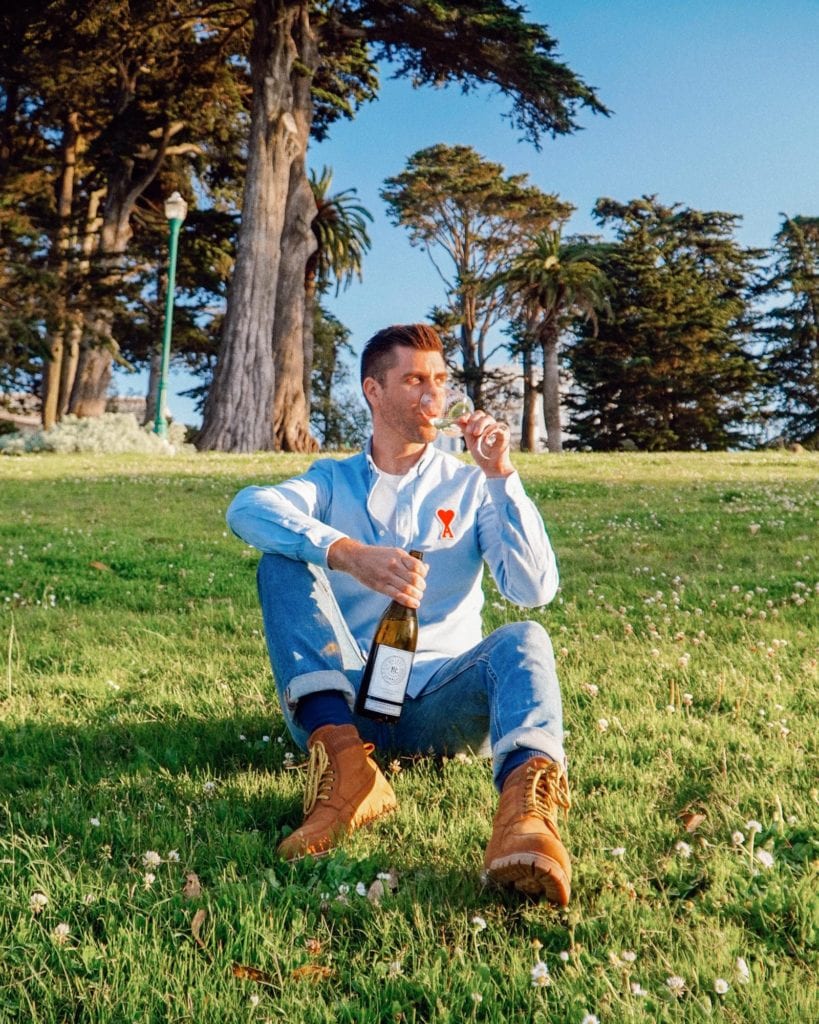 Shop My Style — featuring AMI by Alexandre Matiussi, WANT Les Essentiels, and Everlane:
After months of dreary, foggy weather, San Franciscans come out of hiding and enjoy the summer-like weather in September and October. People are found at the beaches or parks, often with a bottle of Rosé or Sauvignon Blanc in tow.
This late summer, I am sipping on Priest Ranch Winery's 2017 Grenache Blanc — in the park, of course.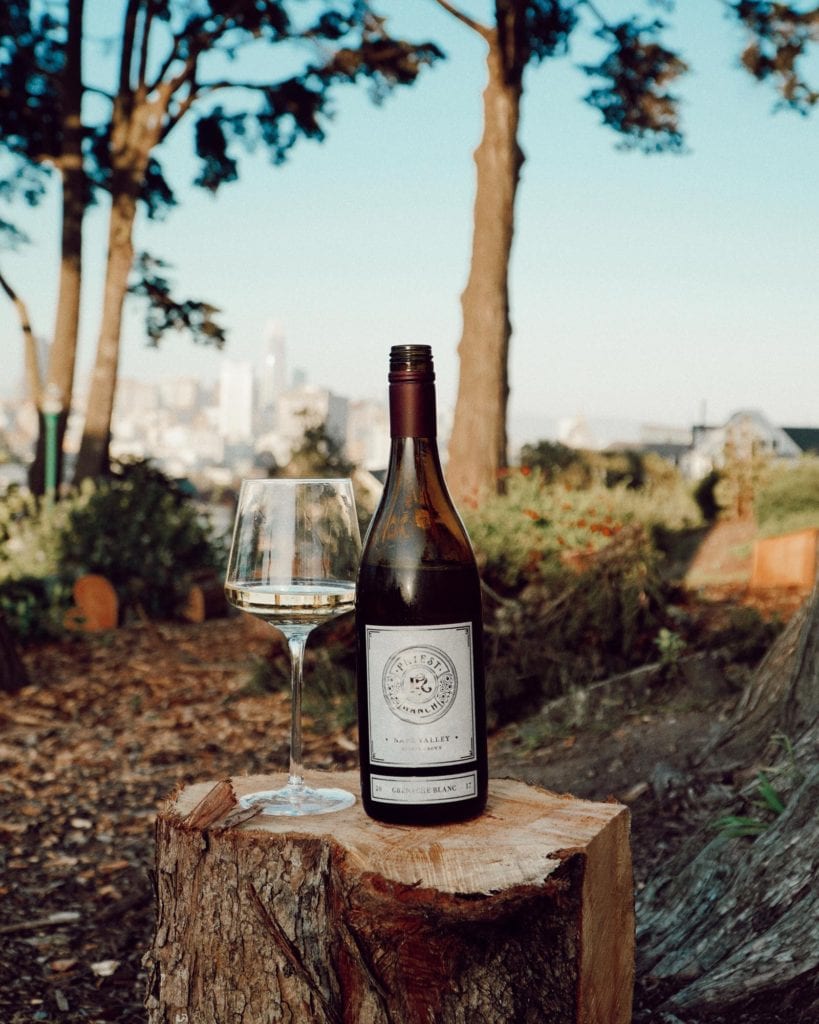 Grenache is one of my favorite varietals — perhaps because it hails from the Pyrenees Mountains, like some of my ancestors. Grenache blanc's story is an uncommon adventure; the grape is believed to be a mutation of the Spanish red Grenache that crossed over the Pyrenees and found a home in the Rhône.
Priest Ranch's 2017 Grenache Blanc is like summer in a bottle. This bright white wine has aromas of honeysuckle and white peach and a sharp palate with hints of summer stone fruits. The crisp Napa Valley wine is perfect for sipping during the warm days and cool nights in San Francisco this fall.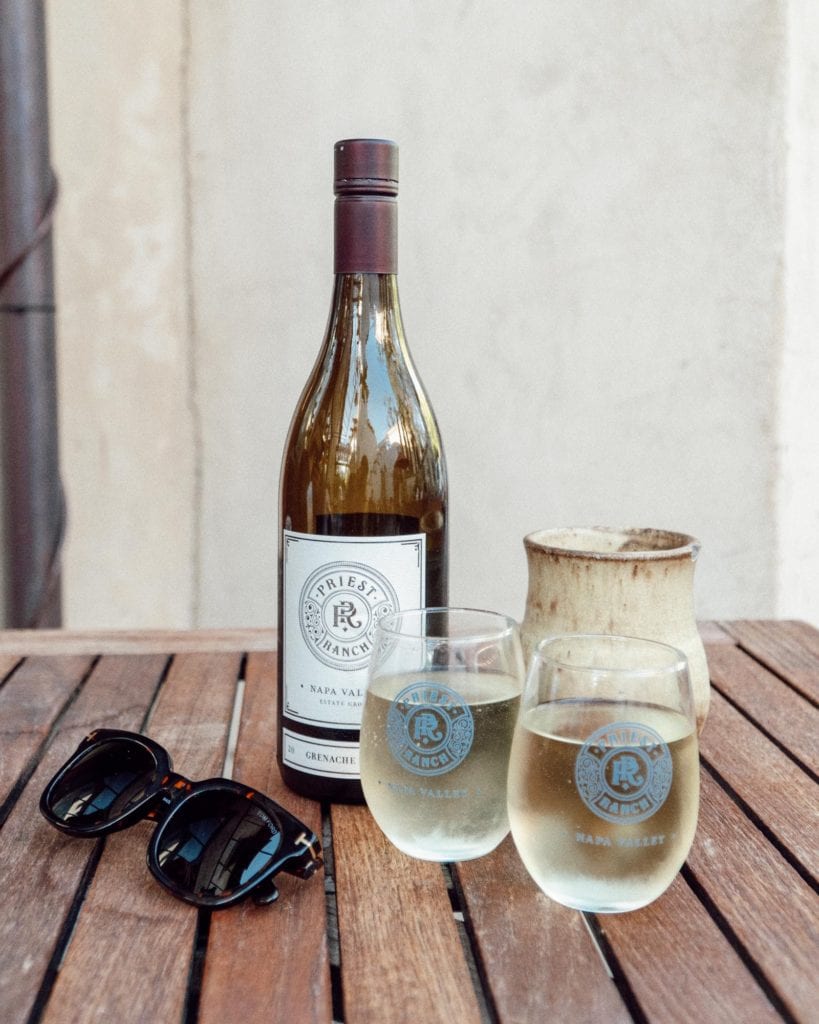 I recently visited Priest Ranch Winery's downtown Yountville tasting room for their summer music series, Thursday Night Live. I'll be back soon to pick up more of this delightful wine.