In a matter of two months, face masks have become the must-have Spring/Summer (and likely Fall/Winter) fashion accessory. They are required in many states and major cities to enter essential businesses or to travel.
Suddenly as common as a baseball cap, designers and DIYers around the world are releasing their own lines of face masks to purchase online. And like any good fashion drop, they're selling out in minutes.
Face masks aren't just another trend. They are here to stay. At least for a while. It's time to ditch the bandana you've been tying around your face and spring for something exciting.
Here are some of the best washable and reusable face masks I've found online to date.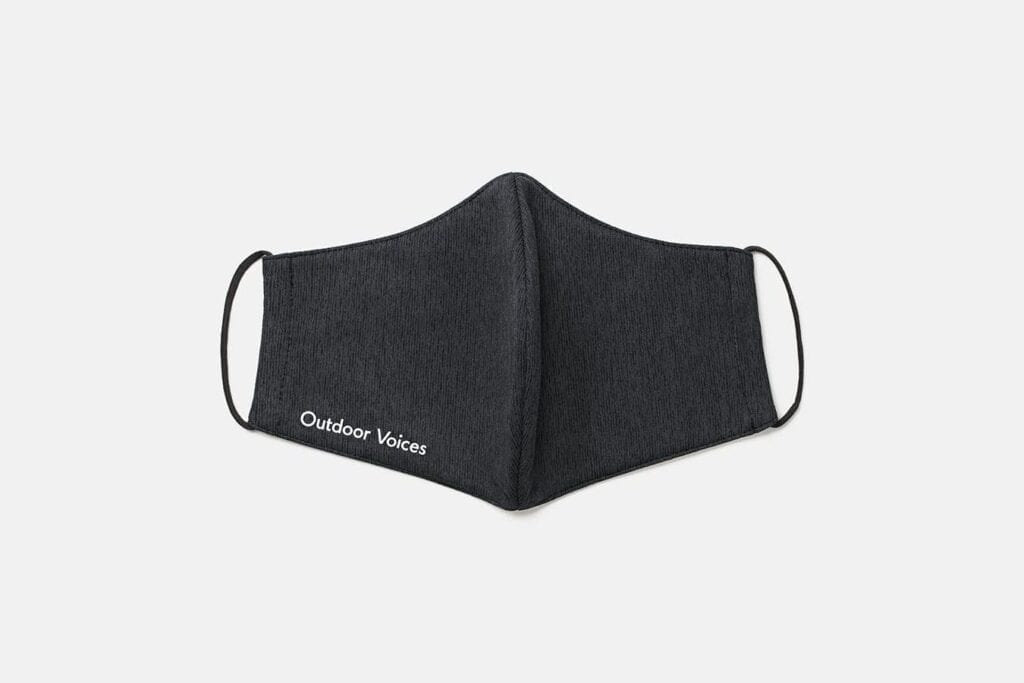 Outdoor Voices is selling charcoal face masks in a 5-pack made from their Textured Compression fabric. 100% of sales will benefit Direct Relief.
Buy Now | $25 for a 5-pack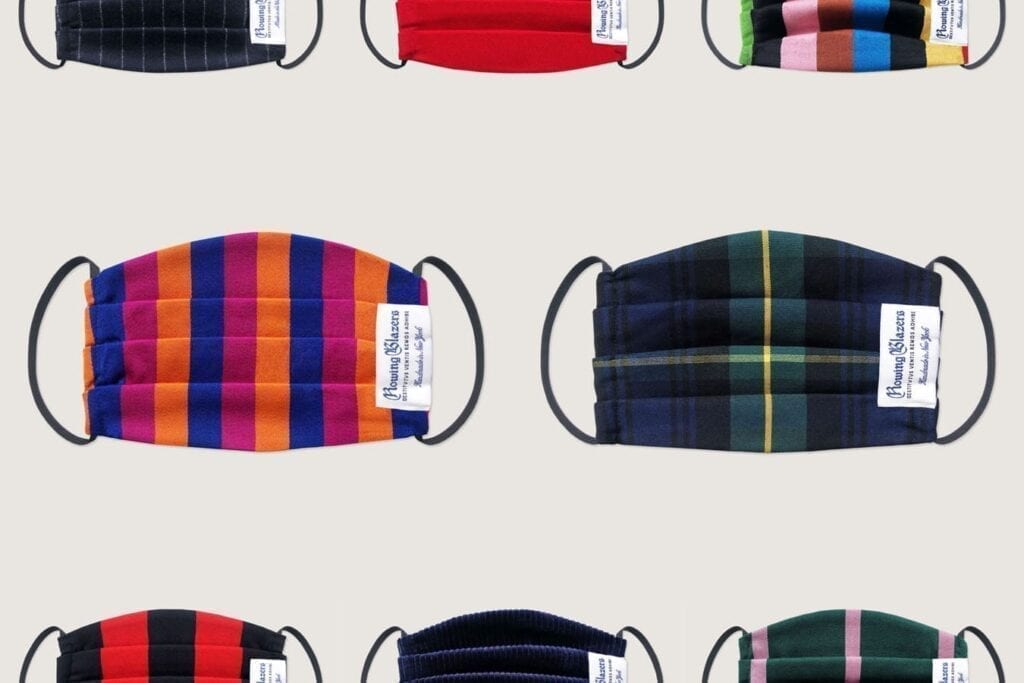 Rowing Blazers, one of my favorite brands for polos and blazers, has pivoted to creating face masks from their bright striped and tartan textiles, including corduroy. These have been selling out fast. I've yet to get my hands on one and am currently waiting on their next release.
For every face mask sold, Rowing Blazers will donate one to the NYC Food Bank.
Buy Now | $25 per mask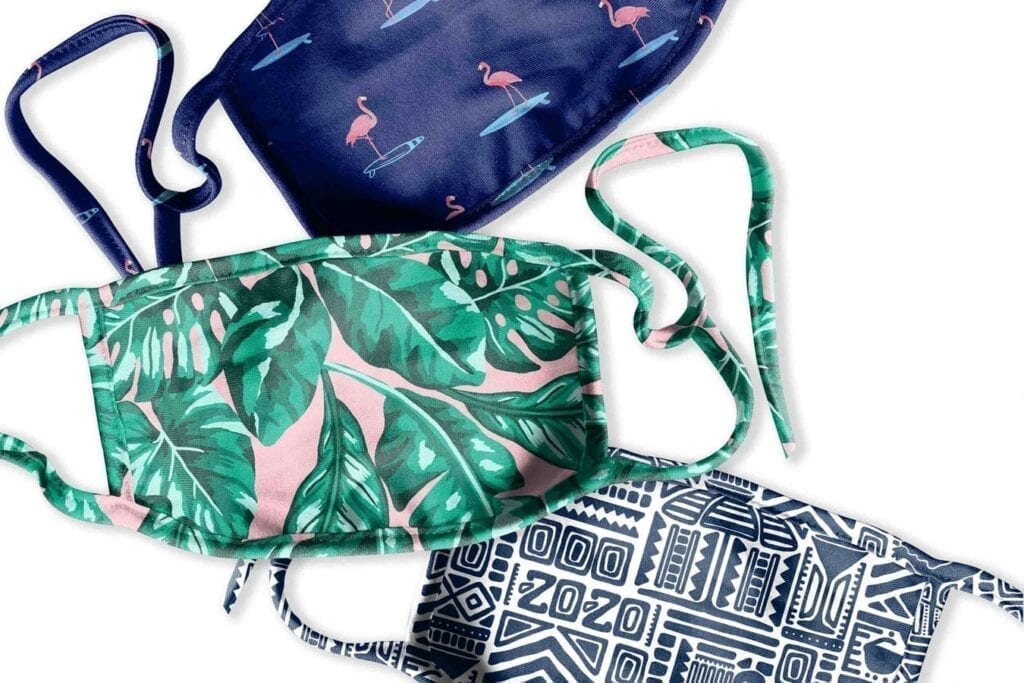 Local San Francisco designer Kenny Flowers is repurposing his island-inspired fabrics for colorful face masks, sold in 3-packs. Buy one, then buy a matching Hawaiian-style shirt or bathing suit. For every face mask purchased, Kenny will donate one to individuals, families, and communities in need in Bali, and remaining proceeds will go to Direct Relief. As of May 8th, over 14,000 masks and $10,000 have been donated.
Buy Now | $24 for a 3-pack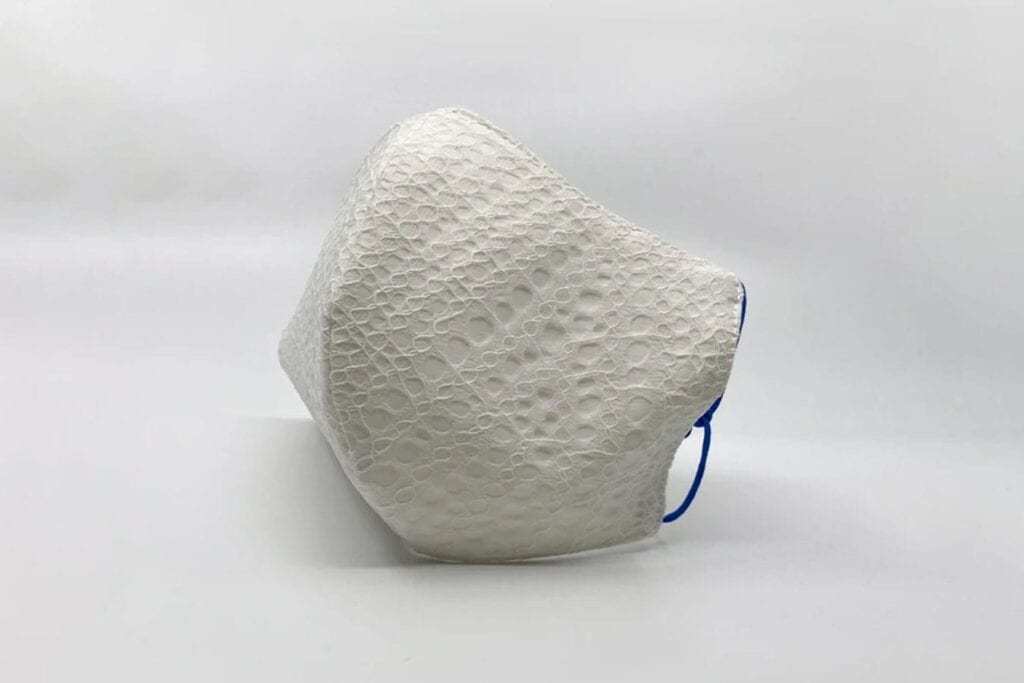 I don't know much about Maison Modulare, but it appears to have been born out of the Covid-19 pandemic. They have a collection of stylish face masks varying from $20 to $60, with chic options to make a statement with like this Geometric Lace Mask I sprung for.
Buy Now | $20 to $60 per mask