'Tis the season to drink Pinot. Challenging to grow but easy to love, a great bottle of Sonoma County Pinot Noir is the perfect gift to give any time of the year and, with its red-berry fruit and elegance, the ideal wine to uncork for a holiday feast.
Extremely difficult to grow, a great Pinot Noir requires an expert winemaker and perfect, cool growing conditions. And Sonoma County produces some of the best and most diverse Pinot Noirs across eighteen AVAs (American Viticultural Area) and an endless array of microclimates. Below are some of my favorite Pinot Noirs to drink and give this holiday season, plus some of my favorite wine tools.
---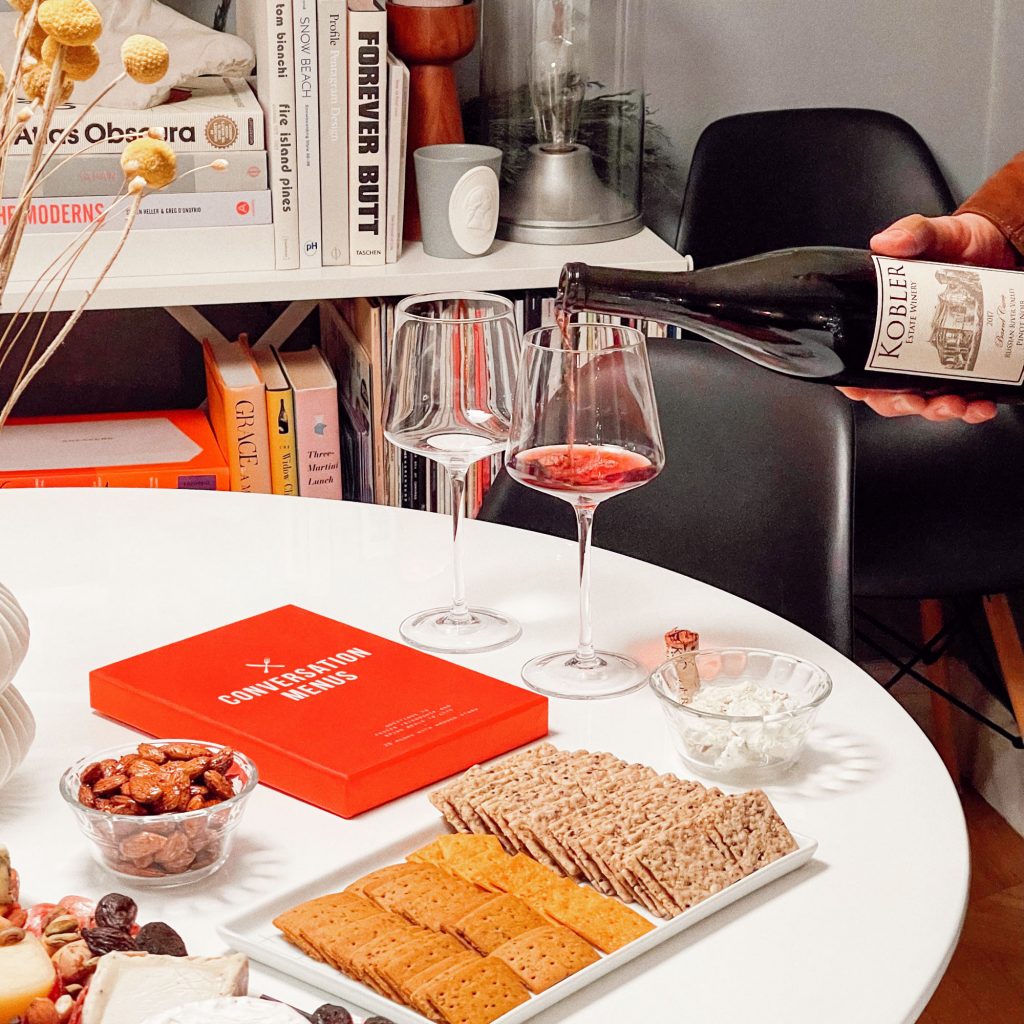 Russian River Valley Terroir Pinot Noir Three-Pack, Kobler Estate Winery
Kobler Estate Winery is a family and LGBTQ-owned winery in Healdsburg. Their holiday special Pinot Noir three-pack is the perfect gift to showcase and explore the terroir of Sonoma County's best Pinot Noir-producing AVA, the Russian River Valley.
Kobler Estate Winery's Russian River Valley Terroir Pinot Noir three-pack includes the 2017 Moore Vineyards Pinot Noir from Kobler's coolest and foggiest microclimate with a ripe fruit palate and floral finish, the 2017 Anderson-Ross Vineyards Pinot Noir from a slightly warmer region 5 miles north with a floral palate and spicy finish, and the bright, bold, and silky 2017 Bacigalupi Vineyards Pinot Noir from their warmest region with a velvety finish.
Use Promo Code "TCM20" for 20% off individual bottles and complimentary shipping on orders over $150. Place your order by December 16 to ensure arrival by Christmas.
Buy for $115 on KoblerEstateWinery.com →
---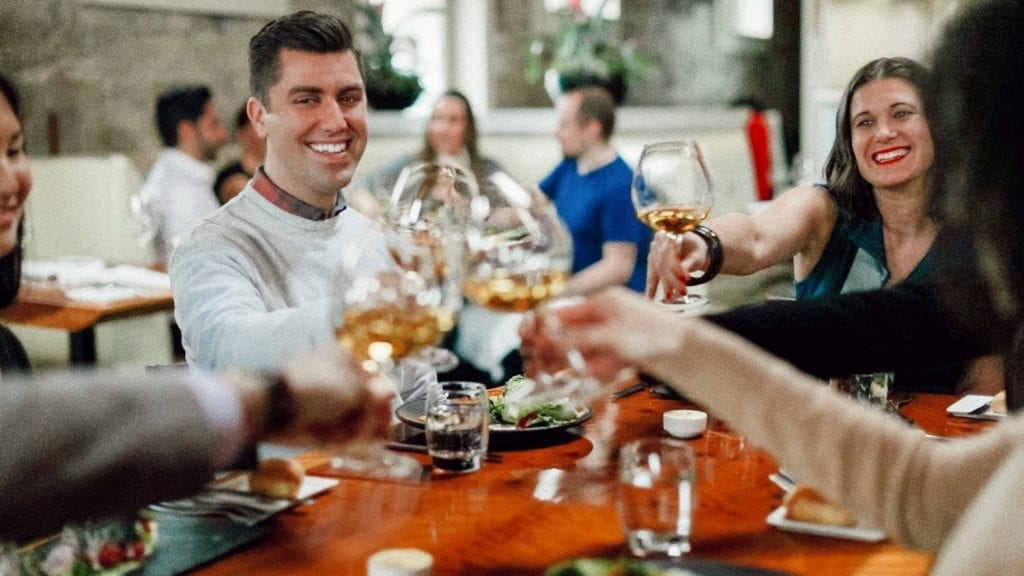 2017 Gap's Crown Vineyard Pinot Noir, Gary Farrell Vineyards
Gary Farrell Vineyards is tucked away off Sonoma County's famous Westside Road, the "miracle mile" of Pinot Noirs and Chardonnays. As such, Gary Farrell delivers brilliant small-batch vintages of the Russian River Valley standard with grapes sourced from prestigious vineyards in the area, including Bacigalupi, Rochioli, Gap's Crown, and Durell.
Most of these exceptional Pinot Noirs are available to purchase by members only. However, the dark and brooding 2017 Gap's Crown Vineyard Pinot Noir, which scored 94 points with Wine Enthusiast Magazine, is available to all. Pick up a bottle for yourself, too, and consider joining the club to unlock Gary Farrell's exquisite offerings.
Buy for $80 on GaryFarrellWinery.com →
---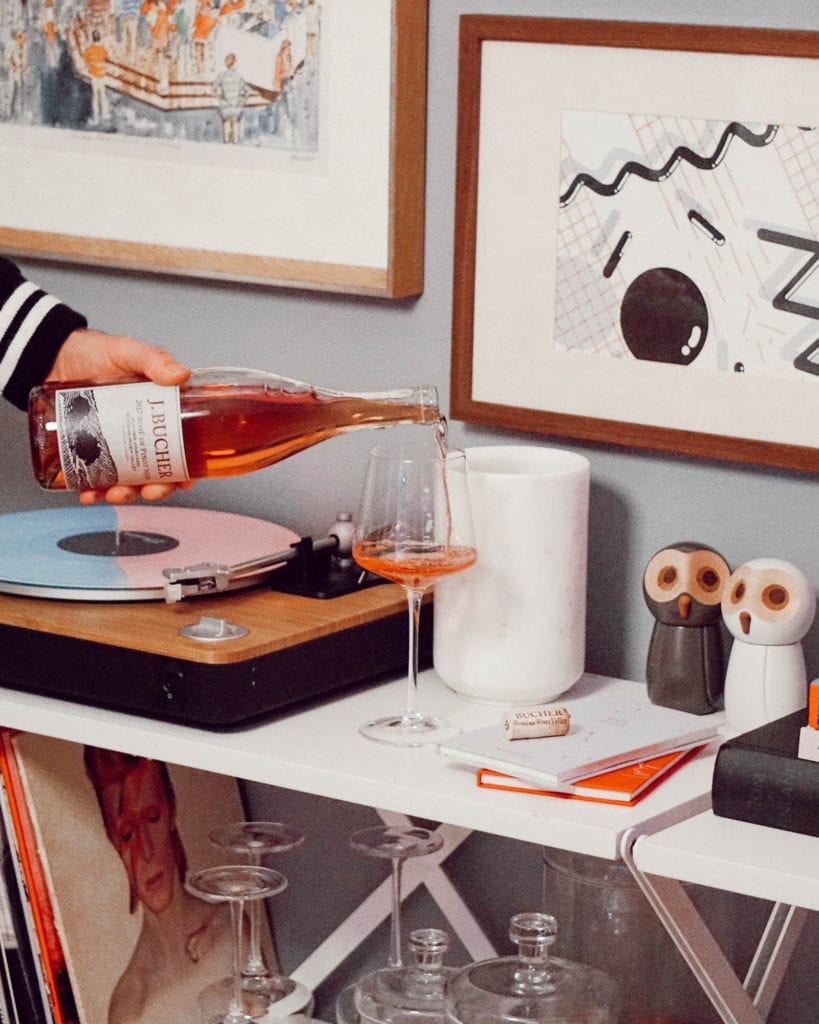 2017 Three Sixty Pinot Noir, Bucher Wines
Bucher Wines is a boutique Russian River Valley winery owned by husband and wife team, John and Diane Bucher. Bucher Wines specializes in Pinot Noir and Chardonnay and also offers a delightful Rosé of Pinot Noir.
Bucher's pièce de résistance is the spicy, robust, and complex 2017 Three Sixty Pinot Noir, which most recently scored 93 points from Wine.com.
Buy for $68 from Bucher.Wine →
---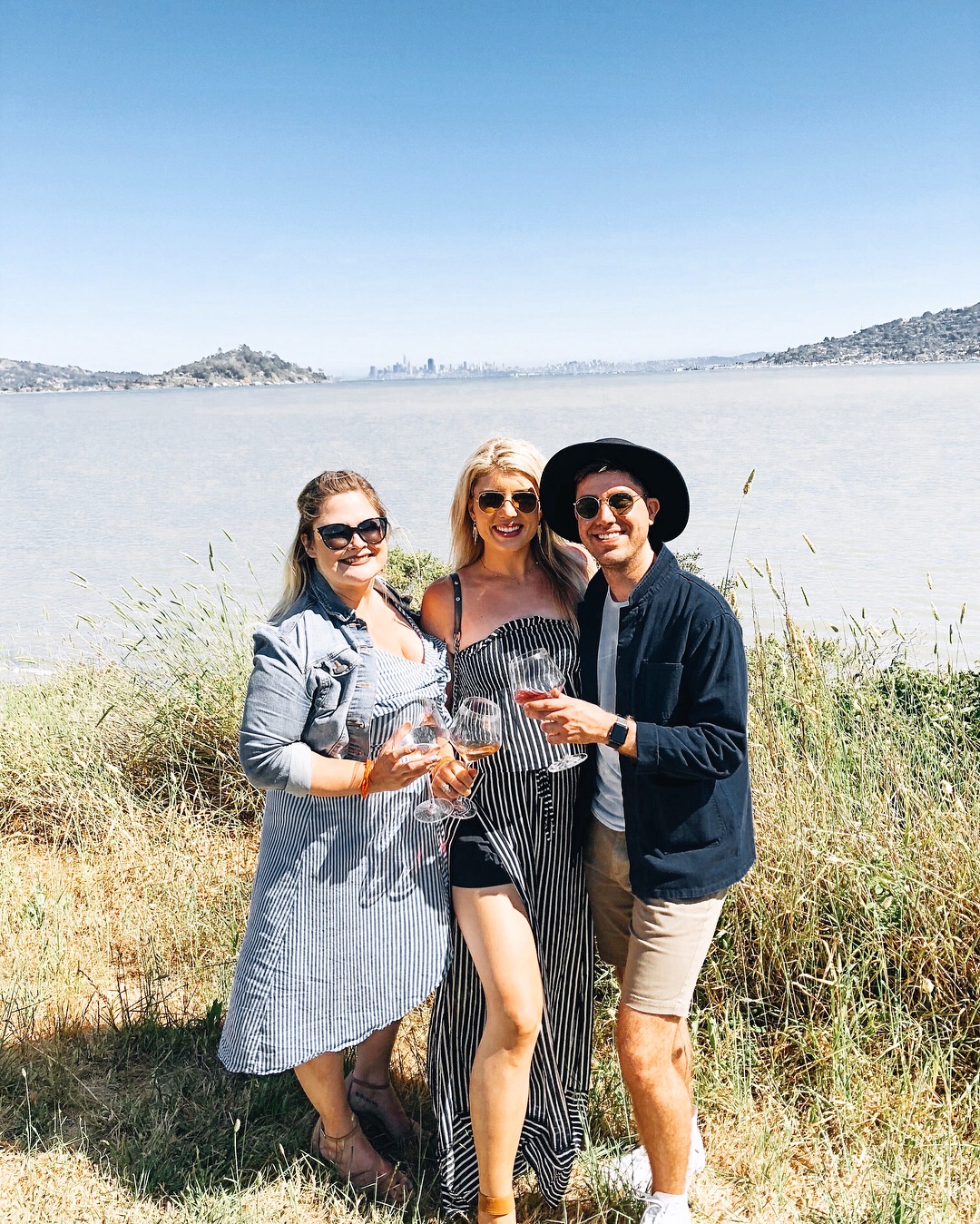 2018 BirchBark Pinot Noir, Montagne Russe
Montagne Russe's BirchBark Pinot Noir is ripe and tastes like stewed strawberries with hints of Christmas spices. As if that doesn't already sound like the perfect Pinot to stuff in some stockings this holiday season — 10% of each bottle sale is donated to the BirchBark Foundation, a nonprofit that helps pet owners with veterinary emergencies they cannot afford, preventing the unnecessary euthanasia of animals.
Buy for $42 on RusseWines.com →
---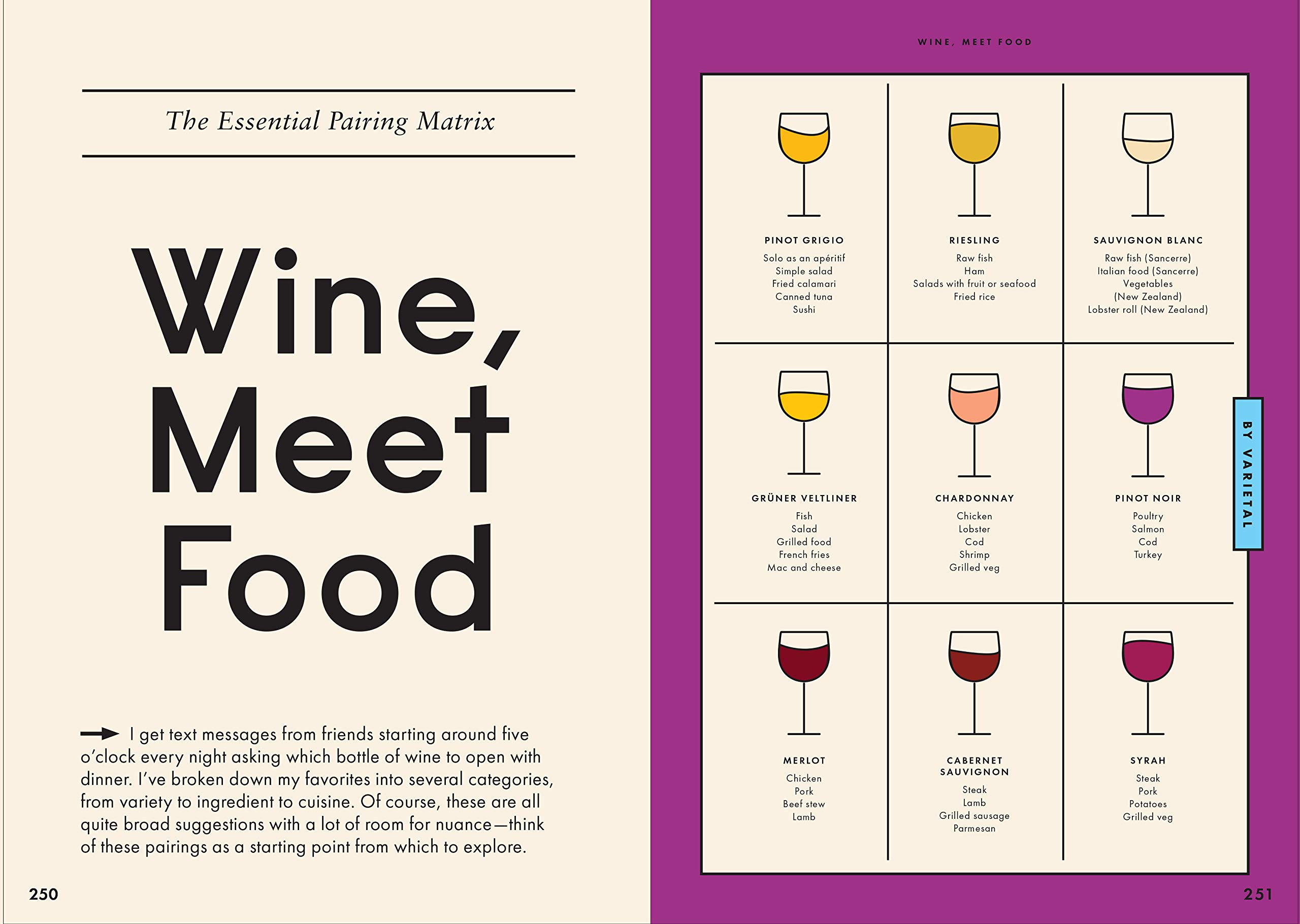 Wine Simple by Aldo Sohm
You'd expect a book from the sommelier of a three-star Michelin restaurant to be buttoned up and potentially hard-to-understand. Aldo Sohm's book, Wine Simple, defies all expectations with a fun and beautifully designed guide to the world of wine.
Sohm simply explains everything you need to know about your favorite varietals, the regions they grow in, how to refine your palate, and even how to saber a bottle of champagne. It's a must-have for any wine lover.
---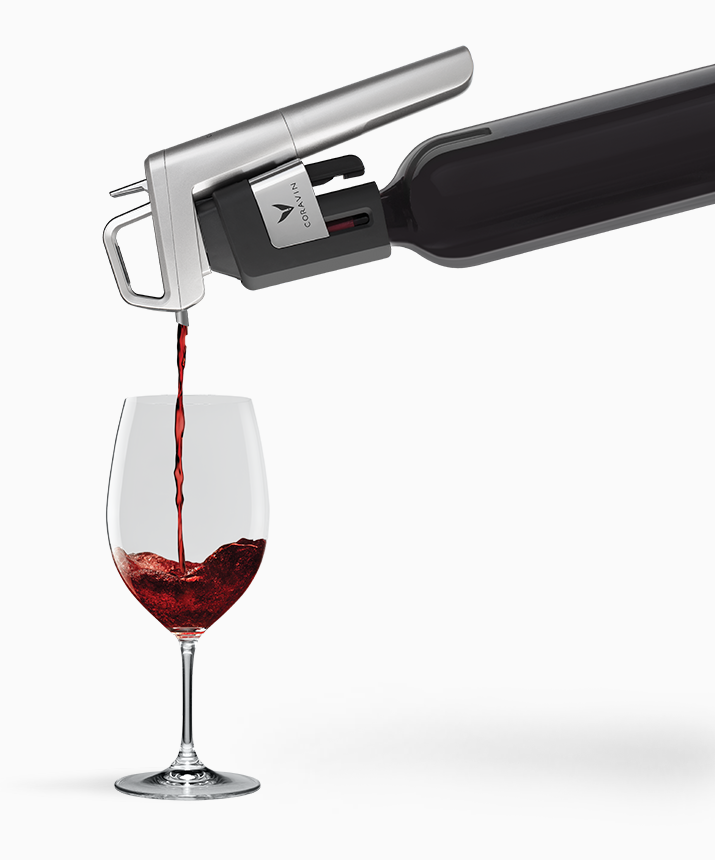 Coravin Model Six
With a Coravin, you never have to feel guilty about opening a bottle of wine to have just one drink ever again. With a thin needle and a gas canister, filling the bottle with airspace to preserve the wine's freshness, the Coravin allows you to savor a single glass without uncorking it.